It was with her eyes set on securing scholarships to study overseas that this year's unofficial top Caribbean Secondary Education Certificate (CSEC) student Fatima Karim sat 20 subjects at this year's examinations.
Karim's ambition, which led to her securing 19 Grade Ones and a Grade Two, is part of a trend which has seen students sitting an increasing number of subjects in an attempt to guarantee themselves funding for their post-secondary education.
Karim herself has admitted that her motivation was to either secure the University of West Indies Scholarship offered to Best Overall CSEC Performer, the one offered to the Best Performing Science Student or the Presidential Scholarship being offered to the Best Performing Guyanese CSEC Student.
With Karim and other students following the example of Victoria Najab, Elisa Hamilton, Zimeena Rasheed and other students across the region who compete for these scholarships, questions have been raised about whether this is the best way for students to pursue their dreams.
Many commentators, including Minister of Education Dr Rupert Roopnaraine, have expressed bewilderment at the fact that students are writing so many subjects. "I have been very puzzled by the number of subjects children are doing year after year. I don't know what it means to be doing so many subjects," the Minister told Stabroek News in an interview last year.
At the time he had said that one of his main plans was to limit the number of subjects students were able to write, while reintroducing several extra and co-curricular activities.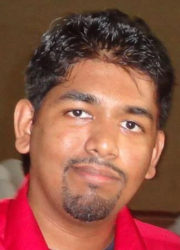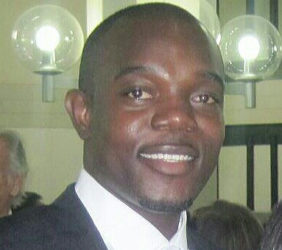 The Minister has, however, not announced any other financing options and though the Department of the Public Service has decided to offer scholarships to students pursuing several degree programmes, they are limited to the University of Guyana. Scholarships are also offered for studies in China and Cuba but many students wish to have the option to study elsewhere. It is this desire that drives students such as Karim, although several others have proved that there are alternative ways to finance their post-secondary education abroad.
Hamilton, who says she is flattered by Karim's regard for her, is presently studying medicine at the University of the West Indies' Mona campus.
Her studies, she notes, are funded by both the UWI Scholarship and the Government of Guyana  in what is a "complex situation."
Her annual expenses, including tuition, presently exceed US$30,000.
One person who understands her situation is Aaron Haralsingh. In 2008, Haralsingh copped the CSEC award for best performance in Science after securing 11 Grade Ones and a Grade Three.
He says that after completing CSEC, he had no hopes of studying outside of Guyana and had already enrolled at the University of Guyana.
"I paid tuition for UG but, as the Gods would have it, UG never opened in September of 2008. They needed to remove all the leaded paint from Campus, so operations were temporarily shut down. I received a call sometime in October—apparently I was the top performer for sciences in the Caribbean. And that meant a scholarship to UWI, which meant getting into UWI, which meant I had to do Sixth Form if that was what I wanted. I never wanted it before but suddenly I did. I made a decision in November that I would start Sixth Form," Haralsingh recalls, while noting that though he was already two months behind on Unit 1,  he knew he would have to make it happen.
Though he started Sixth Form with the intention of pursuing Engineering at UWI, his first year's results opened his eyes to his abilities in Biology and led him to change his focus to medicine.
He considers himself one of the lucky ones as his scholarship has offered him an opportunity he would not have otherwise had.
"Most people in Guyana simply can't afford [tertiary education]. In my opinion, if the government offered scholarships and financing options to students for their tertiary education, it eases the economic burden of attaining an undergraduate degree. What this does, other than allowing for that person and his/her family to save money, is provide hope; it keeps your dreams alive," he says.
Becoming the  'show horse'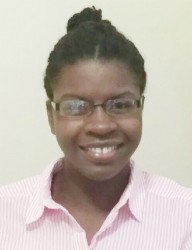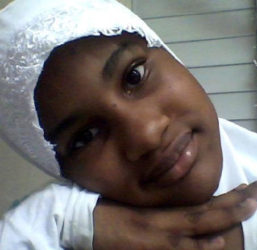 However, the experiences of attorney Eusi Anderson is proof that there are opportunities available to local scholars, even if they are poorly advertised.
In 2005, Anderson started his studies at the University of London as a Guyana Scholar.
He quickly dispelled the idea that the government no longer offers scholarships to certain territories. Though Hamilton had been informed by Permanent Secretary of the then Public Service Ministry that she could only apply to study in Guyana, China and Cuba in the fields of engineering, dentistry and medicine, Anderson maintains that every year Guyana Scholars are awarded scholarships of a wider scope.
Asked what qualified him for the scholarship, Anderson says that he set out from the beginning to be the "show horse" that everyone will bet on.
"No one bets on the frail horse in a horse race; everyone invests in a show horse. I presented myself as a show horse so that people will bet on me. You have to begin from the time you enter secondary school; you have to win.  You have to win everything—sport, elocution, debating, public speaking, essay writing—and perform well, academically. There are several people who bear similar qualifications and you will not get a scholarship if you are comparable, you have to be better than good," he explains. "Until we have a transparent and meritocratic system, you have to go above and beyond what are the published requirements. Don't expect to be rewarded just for reaching the minimum requirements," he adds.
This determination coupled with a natural boldness benefited Anderson when he decided to simply walk into the scholarship department on Waterloo Street and tell them he wanted a Government of Guyana Scholarship.
It was not, however, smooth sailing from then on.
Anderson notes that he wasn't successful immediately and since the process at the government level at that time was "opaque and cumbersome," he decided to write to several celebrities of Guyanese origin for assistance. He specifically remembers contacting Eddy Grant, among those individuals
"I wrote letters, sent emails and faxes," he says. He did not have internet access at home and he remembers travelling to internet cafes to do a lot of online begging before eventually winning the scholarship, which was then supplemented by the bank of "mom, dad and other relatives."
With his average tuition and living cost in excess of £25,000 per year, he remembers being very grateful for the Government of Guyana annual payments, which included book and clothing allowances.
"They were nominal but very welcomed," he says.
Richness
Lennox Shaun Caleb, who is now Senior Process Improvement Manager at Demerara Distillers Limited (DDL), was also once in the same position as these students.
In 1998, his nine Grade One passes marked him as the best national performer. After another two years of study at the Advanced Level and three years teaching Chemistry at his Alma Mater, Queen's College, Caleb, who was determined to pursue studies in Chemical Engineering but whose family was also not in a position to pay millions of dollars in tuition, sought sponsorship.
He was able to secure a full scholarship from the prestigious Princeton University and sponsorship from his present employer, DDL.
Reticent to speak about his achievements even today, Caleb says that he approached several other companies before seeking sponsorship from DDL.
"I approached them and immediately they responded positively. Other places were skeptical but DDL, I believe, recognised that my intended area of study was of interest to them and would provide me with a skill not easily available in the local market so they offered their support," he explains.
He maintains that he was not in any way discouraged by those companies who were unwilling to partner with him and encourages students unsure of opportunities to do their research.
"There are many opportunities out there, many which are not known, but they are there and if you are interested do your research and prepare yourself," he advises.
Preparation involves ensuring that your high school career is well rounded, according to Caleb, who was an athlete, house captain and head prefect.
"Universities are often looking for depth and displays of leadership potential. Involve yourself in sport, music and community service. It is not about having many activities but more about being deeply committed to a few activities. You must show that you will add richness to the campus life," he notes, while adding that in the case of Princeton it was particularly important that he presented a strong service profile.
This profile was earned through consistent work with the then very active youth organisation Guybernet. This involvement saw him being recognised in several ways, including as a member of Youth Advisory Council for the United Nations Environmental Programme (UNEP).
"Academic achievement is good but you must remember that there are often many more applications than there are places, so you must distinguish yourself from other applicants by proving that you are an asset to the university, find your niche, focus on it and be able to show how you will make the campus experience better," Caleb adds.
Around the Web