The St Lucian Cub Scout, who was seriously injured in an accident along Woolford Avenue last month, departed Guyana along with his mother on Sunday.
Nick Omari Joseph, another St Lucian Cub Darnell Matthew and Darnell's mother Jacqueline Matthew, who is a scout leader, were struck down by a car on July 26 near the Scout Association of Guyana headquarters at Woolford Avenue. As a result of the accident, eight-year-old Joseph sustained serious injuries to his head and chest.
The three victims were here taking part in the 14th Caribbean Cuboree, which ended on July 29, and saw some 1,000 youth from 14 countries participating.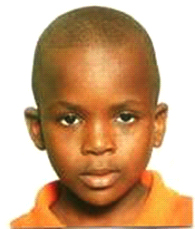 In an appearance at the Georgetown Magistrates Courts, the driver, Tracy Fordyce, pleaded guilty to dangerous driving and was sentenced to a 10-month jail term.
She was also charged with being in breach of a one-way, for which she was fined $15,000.
Police had revealed in a statement that prior to the incident, Fordyce had parked her vehicle in front of the North Georgetown Primary School, where she had gone to conduct a registration. She was refused entry because of her mode of dress.
"As a result, she became annoyed and drove out of the Avenue; in the process the vehicle struck down the [trio]," the police release stated.
An eyewitness, who had asked not to be named, had told this newspaper that the driver of the car had gotten stuck in the mud before the vehicle gained traction. Subsequently, the driver, who was said to be in a fit of rage, reportedly lost control and struck the victims.
Around the Web