Almost five months since losing his wife after the motorcycle they were travelling on was hit by a car, a man yesterday found himself being charged with causing her death.
Steve Fiedtkou, 31, appeared before Magistrate Leron Daly on a charge of driving an unregistered motor vehicle on April 9th on Mandela Avenue and thereby causing the death of Shawna Rice.
He pleaded not guilty to the charge.
At the time, Fiedtkou and Rice were on their way to find their son.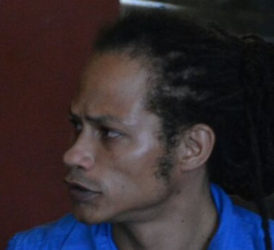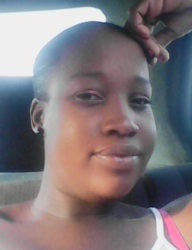 Attorney Eusi Anderson, who represented Fiedtkou, told the court that his client is the only parent left to care for the couple's two sons, who are eight years, and seven months.
Anderson further stated that his client already pleaded guilty in traffic court before Magistrate Renita Singh to driving without a licence.
The court heard that after Fiedtkou and Rice discovered that their child was missing, they got the nearest vehicle and went in search of him.
The attorney, who noted that his client recently underwent surgery on his leg for injuries he sustained during the accident, requested bail.
Police Prosecutor Shevon Jupiter made no objection to bail but requested that it be substantial and that the defendant lodge his passport.
Bail was subsequently set at $200,000 but it was later reduced to $180,000 after the defendant told the court that he was only in possession of that amount. The matter was then adjourned to September 13th, when it will be heard by the Chief Magistrate.
Around the Web