Actor and playwright Godfrey Henry was yesterday charged with causing the death of a man as a result of dangerous driving.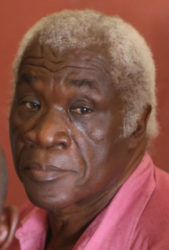 Henry, 63, appeared before Magistrate Leron Daly on the charge that he, on April 20th, at Homestretch Avenue, drove hire car HC 419 in a manner dangerous to the public, thereby causing the death of Fitzroy Daly.
He pleaded not guilty to the charge.
Police prosecutor Shevon Jupiter related that the charge came as a result of advice sought from the Director of Public Prosecutions following a charge laid before another magistrate for failing to render assistance. She did not object to bail being granted, though she requested it be a substantial amount and with the condition that Henry reports to the police station once a week.
Bail was set at $300,000 and the matter has been adjourned to September 7th for statements.
Around the Web