Three men were arrested on Monday night after a total of 4,409 grammes of marijuana was discovered in the car they were occupants of along the Number 51 public road, Corentyne.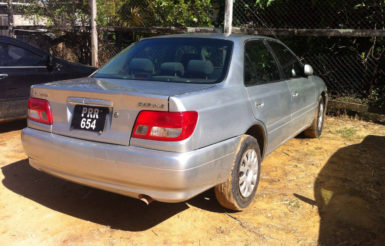 According to information gathered, the trio, a bartender from Norton Street, Lodge, Georgetown,  a welder from Tucber Park, New Amsterdam and a man from Betsy Ground, East Canje were in a grey 212, PRR 654 along the Number 51 public road when they were pulled over in a routine stop by ranks attached to the Number 51 Police Station.
The men acted in a suspicious manner which led the lawmen to conduct a search after which five black plastic bags containing a quantity of leaves, seeds and stems suspected to be marijuana was found in the car trunk.
The three men are currently in custody awaiting charges.
Around the Web