An accused cocaine mule was yesterday sentenced to four years in jail, although she was not present for the ruling.
Magistrate Zamilla Ally-Seepaul yesterday handed down the prison sentence and a $30,000 fine for Zainab Mohammed, at the conclusion of the woman's trial.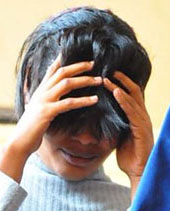 Mohammed, who was allegedly nabbed with 1.462 kilogrammes of cocaine strapped to her body at the Ogle International Airport on May 21, 2015, was a no-show in court and her lawyer, Dexter Todd, later informed the court that he was recusing himself from the matter.
Mohammed, a housewife and mother of four, had pleaded not guilty to the charge levelled against her. Mohammed was an outgoing passenger on a LIAT flight destined for Barbados when she was allegedly caught with the cocaine.
The magistrate told the court that the guilty verdict was due to the overwhelming amount of evidence led against the accused by Prosecutor David Goodridge.
According to the prosecutor, since Mohammed was a no-show, the police will be conducting a search for her.
Around the Web