Hamid Latiff, called 'Crapo,' yesterday walked out of court a free man after a jury found him not guilty of murdering 16-year-old Mulchand Murilall.
After deliberating for about three hours, the jury emerged with its verdict, unanimously finding Latiff not guilty of the charge that on November 12, 2013, at Cane Grove, East Bank Demerara, he murdered Murilall.
The jury also unanimously found the former accused not guilty on the lesser count of manslaughter, upon which Justice Jo-Ann Barlow had also given directions.
Before informing him that he was free to go, the judge admonished a visibly-relieved Latiff to use his freedom as an opportunity to "stay out of trouble."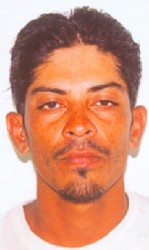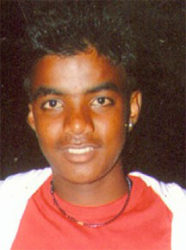 After exiting the prisoners' dock and being released from his shackles, Latiff briskly left the court complex.
During the trial, Safraz Hussain, a friend of the deceased, had identified Latiff as the person who had fatally stabbed his friend during an argument.
Hussain had told the court that he was sitting with another friend and Murilall when a confrontation between Murilall and the accused ensued. He had further stated that it was during the argument that Latiff stabbed Murilall in the chest with a 12 inches long 'Rambo' knife, before pushing him in the trench and fleeing the scene.
Latiff had pleaded not guilty to the indictment and maintained his innocence throughout the trial.
When given a chance to lead a defence, he opted to do so by unsworn testimony, in which he stated that it was Rajesh Liloutie who pushed Murilall overboard and later advanced towards him (Latiff) with a knife.
Liloutie, a prosecution witness, had, however, testified seeing Latiff motioning his hand into Murilall's body, after which he shoved the teen into a trench.
The trial was conducted at the High Court in Georgetown. Representing the state were prosecutors Siand Dhurjon and Shawnette Austin, while the defence was represented by Senior Counsel Bernard De Santos.
Around the Web