A woman was yesterday remanded to prison after she was charged trafficking an underage youth for sex work.
At an in-camera hearing yesterday before Chief Magistrate Ann McLennan, Carmeletta Thorman, 33, was charged with recruiting, transporting and harbouring an underage youth for the purpose of sexual exploitation between June 1 and July 30, at Omai, Region 7 (Cuyuni-Mazaruni).
Thorman pleaded not guilty to the charge and was remanded to prison by Chief Magistrate McLennan, who adjourned the case until November 24.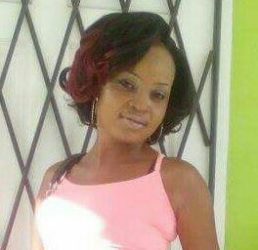 The charge against Thorman stems from a raid that was carried out last Friday by a team which comprised officials from the Ministry of Social Protection, the Guyana Geology and Mines Commission, the Guyana Police Force and a Community Policing Group, following a tip-off about a missing person who was said to be a human trafficking victim.
The missing person, the only adult among the five rescued victims, is one of four females who were rescued by the team. The alleged male victim had no identification document and claimed to be underage, a release from the Ministry of Social Protection had said afterward. Three of the alleged victims were reintegrated with their families, while the others remain under the protection of the ministry while aiding investigators, the ministry added.
Around the Web