Even though the Halito Hotel is currently in receivership it is still operating as per normal since no reasonable offer was made.
The hotel was placed in the hands of the receiver Harry Parmesar in January since the original owners have outstanding debt with the Guyana Bank for Trade and Industry (GBTI).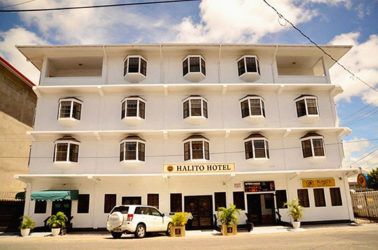 In 2013, the former Cara Suites was rebranded as Halito, a boutique hotel, offering a selection of vintage European, intertwined with Caribbean style luxury, rooms and suites along with its in-house Bistro 176 restaurant and bar. The new owner was John Pyneandy.
Parmesar explained that the 4,956.48 square feet of land with a four-storey concrete building, which is suitable for a hotel or office space, was advertised for sale earlier in the year but they were not satisfied with the offer they had received and as such decided to keep it operating. The hotel is currently running and whatever money is made is used towards repaying the loan.
He explained that the payments are meeting the obligations and they have been able to pay all the current expenditure and bills since business has been "fairly good. The current occupancy is average…"
He explained that the hotel will keep running until they are able to get a fair offer for it. "We will advertise again at a later date, … we decided to put it on hold until the new year," he said.  The hotel was advertised for sale in March this year.
Around the Web