Five persons, including a suspect who was arrested yesterday, will today be charged with the murder of carpenter Faiyaz Narinedatt and the police are making every effort to have US based-Guyanese Marcus Brian Bisram, the alleged mastermind, returned to Guyana for questioning.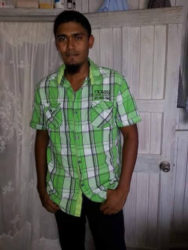 Crime Chief Wendell Blanhum said the case file was sent to the Director of Public Prosecutions, who yesterday recommended that four of the seven persons who were detained for questioning last Tuesday be charged with murder. The other three were released. During yesterday, another individual who was described as Bisram's bodyguard was arrested and he too will be charged.
Narinedatt was found lying lifeless on the Number 70 Village public road, Corentyne on November 1 with marks of violence about his body. Investigators were initially treating the matter as a hit and run. However, relatives of Narinedatt pleaded with the police to further investigate the incident as they believed he was murdered, based on information provided to them by eyewitnesses.
A post-mortem examination revealed that he died from a fractured skull but had also sustained a fractured spine and other injuries.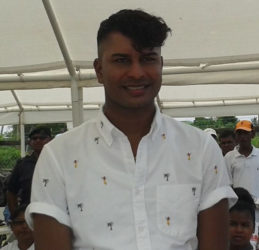 During interrogation, two of the suspects provided detectives with written statements admitting their involvement in the crime. In addition, two detectives from Berbice were also detained for questioning, after they were accused of trying to cover up the matter.  They both denied the allegation and have been released.
Stabroek News was told that on the day before he was found dead, Narinedatt had attended a party in Number 70 Village, which was hosted by Bisram who allegedly made sexual advances towards him but was rebuffed. As a result, the businessman allegedly ordered his associates to kill the carpenter.
The suspects, who were armed with several objects dealt Narinedatt several lashes about his body until he fell unconscious. His body was then placed in the trunk of a car, driven to the Number 70 Village road and dumped.
It was Narinedatt's family's numerous calls for justice and their refusal to have ranks from 'B' Division investigate the matter which led to the intervention of the Major Crimes Unit from Georgetown.
Bisram who is the Founder, Chief Executive Officer and President of the Marcus Brian Bisram Foundation has made philanthropic donations to this country. During April this year, he held a fun day at the Number 70 Village, Corentyne ball field and pledged $200 million per year to Guyanese in order to help the underprivileged. In September this year he donated $672,000 towards the education of the five students from Tuschen, East Bank Essequibo during a dinner held at Marriott Hotel in Georgetown.
Bribe
The investigations took a shocking twist on Saturday when it was alleged that Bisram's mother and a sister of one of the other suspects attempted to offer officers from the Major Crimes Unit an inducement of $4 million to release the suspect. The women were both taken into custody and it was also advised yesterday that they both face charges of attempting to obstruct the course of justice. They are scheduled to appear in court today also.
Around the Web