The International Criminal Police Organization (Interpol) yesterday issued a "Red Notice" for businessman Marcus Brian Bisram, who has been implicated in the murder of Number 70 Village carpenter Faiyaz Narinedatt.
The notice was issued a day after an absent Bisram, 27, who is believed to be in the United States, was named a co-defendant in the murder of Narinedatt.
A Red Notice, according to the United States Department of Justice, is the closest instrument to an international arrest warrant and it is circulated to member countries listing persons who are wanted for extradition.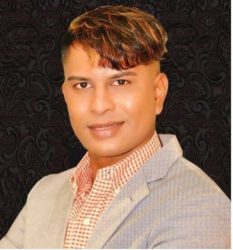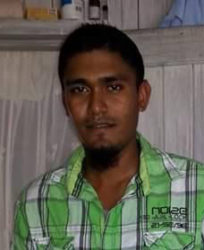 It said the names of persons listed in the notices are placed on lookout lists and if such persons come to the attention of the police abroad, the country that sought the listing is notified through Interpol and can request either his/her provisional arrest—if there is urgency—or can file a formal request for extradition.
Five other men, including Bisram's bodyguard, have been formally charged with the murder. Bisram, police have alleged, procured and commanded Orlando Dickie, Radesh Motie, Diodath Datt, Harri Paul Parsram, and Niran Yacoob to murder Narinedatt between October 31 and November 1, 2016, at Number 70 Village, Berbice.
Narinedatt was last seen alive at a party in Number 70 Village that was hosted by Bisram, an overseas-based businessman. It has been alleged that Bisram made sexual advances towards Narinedatt but was rejected, which prompted him to order his associates to kill the carpenter.
It is believed that the defendants, who were armed with several objects, dealt Narinedatt several lashes about his body until he fell unconscious. His body was then placed in the trunk of a car, driven to the Number 70 Village road and dumped.
Bisram's mother, Sharmila Inderjali, and another woman, Maryanna Lionel, have also been jointly charged with corruptly offering $4 million to a police officer to forego charges against Motie, Datt, Parsram and Yacoob, who were in custody for the murder, and Bisram.
Around the Web