(Trinidad Express) Health Minister Terrence Deyalsingh revealed yesteday that his recent and sudden hospitalisation was due to dengue.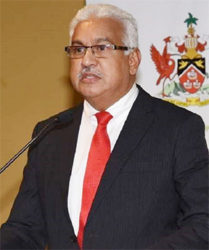 Deyalsingh was admitted to the Port of Spain General Hospital (POSGH) on July 13 after experiencing a two-day history of fever and fatigue. He underwent several tests, including a blood test and his condition was monitored and treated before being released the following day.
Deyalsingh said his doctors at the POSGH were "very, very worried" and although he has been released, they will continue to keep a close eye on him. Speaking at a press conference at his ministry's Park and Edward Streets, Port of Spain office, Deyalsingh said his blood platelet count at the time of admission to hospital was "dangerously low".
Around the Web