(Trinidad Express) Police said Apphia Jenelle Quamina, 30, of 4th Street, Gentian Park West, Edinburgh South, Chaguanas, was at home doing laundry on Saturday morning when an armed, unknown assailant entered the house in search of another man.
Quamina and two others, Christopher Heerah, 28, and Josanne Allen, 27, were at the house when the man, armed with a firearm, entered Quamina's unlocked bedroom.
The assailant wore a black jersey, gold watch and black and white bandanna over his face.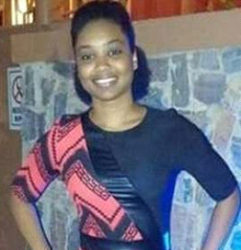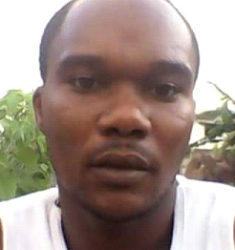 Police were told the man became aggressive and violent when he could not find the man he was looking for at the house.
Heerah was ordered to tie up the women and was dealt several blows to the body before falling unconscious.
Police said Allen retreated to a corner of the room and placed a pillow over her face while Heerah was being assaulted.
The assailant fled the scene and Allen went over to Heerah and saw blood on his clothing. Heerah la­ter regained consciousness, and they found Quamina lying on her right side, vomiting blood.
She sustained cuts to her neck and face and her throat was slashed.
She was taken to the Chaguanas District Health Facility where Dr Beharry pronounced her dead.
The body was taken to the Forensic Science Centre in Federation Park for a post-mortem tomorrow.
Relatives declined to speak with the Sunday Express. Chaguanas CID is continuing with investigations.
Meanwhile, in an unrelated incident, a construction worker was gunned down while liming on Saturday morning.
Adrian John, 29, of Phyllis Lane, La Romaine, was liming outside Turning Peak Bar in La Plaisance Road when he got into an argument with another man.
Police said around 1.15 a.m., the suspect pulled out a gun and shot John about the body.
John was taken to the San Fernando General Hospital where he was pronounced dead.
John's cousin, Jerome Olivere, described him as a nice and dependable person.
San Fernando police are investigating his murder.
The killings have pushed the country's murder toll to 301 for the year so far.
Around the Web