(Trinidad Express) Pregnant Shevana Laura Sookram was on Tuesday posting photographs and showing off her baby-bump to friends. Yesterday, her friends are posting condolences. Sookram and her baby girl died at the Sangre Grande District Hospital.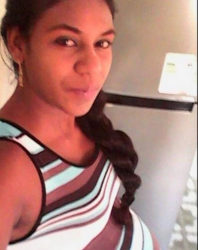 The Eastern Regional Health Authority (ERHA) yesterday issued a media release stating that an investigation has been launched into the death of the baby and mother.
The release read: "The Eastern Regional Health Authority offers its deep condolences to the Sookram family on the untimely passing of Shevana Sookram and her unborn child. The Authority has launched a thorough investigation into the circumstances surrounding the deaths. In the interim, the Authority has been in continuous contact with the family to provide information and counselling and will continue to do so for as long as is required in this situation".
Around the Web