Faced with continued failures, roadblocks and little support, Guyana Bar Association (GBA) President Christopher Ram will not be seeking re-election its upcoming Annual General Meeting this Friday and he says that there needs to be a serious approach to its reformation and rebranding if it is to achieve the effectiveness of other bar associations in the region.
"I am giving up the presidency of the Association. I am not giving up my role in the profession and I do believe that I can do more on the outside rather than on the inside," Ram told Sunday Stabroek recently.
Ram, who was elected a year ago, said that he has observed a number of failures due in part to the non-support of lawyers towards the Association. The Association, despite its challenges, has managed to achieve some positives too, he added.
He told Sunday Stabroek that after a careful examination of his first year in office, he had decided against seeking re-election for a second year.
Asked at what point he realised that he was fighting a losing battle, he said that there was no single moment but noted that there might have been a single trigger. "You try to lobby to expand your membership, you try to lobby for compulsory membership… continuing professional education, you try to lobby for serious institutional changes and then you realise these things are not going to happen without a tremendous amount of work… then you say to yourself, you know what I could spend my time better elsewhere," he said.
Ram said that the trigger point was probably the recent Special Members Meeting called to replace the existing rules. The absence of the majority of GBA Council Members caused the meeting to fall through. He stressed that the Association cannot continue to operate with what is contained in the 1980 constitution as it is an old document and has served its time. "It has none of the elements of accountability and responsibility of a modern body. Because the Association has only around forty members, while the Council is made up of twelve persons, it means it is one out of around three members sits on Council, often reluctantly," he explained.
According to Ram, when he took over as the president, his idea was to get some institutional strengthening with a new constitution and increased membership, which he said has barely grown.
He said that there is not enough physical resources to effectively manage the Association, while adding that the hiring of a part time staff is barely affordable. Ram made it clear too that there cannot be a successful Bar Association when only about 10% of the profession seems willing to pay $3,000 and $6,000 per annum as membership fees.
"So, it means that there is a lot of responsibility on those members of the Council who are truly dedicated. They are all busy attorneys," he pointed out, while noting that the constitution excludes attorneys who work for the state to be members of the Association. "That, I think, is unfair," he said, while adding that this was one of the changes in the constitution that had been proposed.
He also pointed out that there is the refusal by and or unwillingness of all the Senior Counsel and the overwhelming majority of other attorneys to become part of the Bar Association. He said that the Association lobbied for compulsory membership, as exists in a number of other Caribbean countries, but "there seems to be little interest in a strong Bar Association."
Guyana has several hundred lawyers, including about 15 senior counsel (an earlier version of this story had incorrectly stated the number of senior counsel as 50) .
The Association, he informed, "depends entirely on donations and other contributions."
According to Ram, attorneys are often "torn" between how much time they give to their clients, their own private lives, the Bar Association and to the other social organisations to which they obviously will be members, "so it is a big challenge to everyone."
Tarnished image
Ram made it clear that he is very passionate about the place of the legal profession in society, and, in particular, its duty to society. He said it is for this reason that he believes that removing himself from the helm of the Association will give him more space to tackle the challenges he witnessed in the last year.
He said the most significant failure is that the Bar Association has been able to do so little to ensure that the image of the once noble profession is not tarnished by unprofessional conduct by attorneys in the form of exploitation, non-representation or both. He said that for four consecutive days he received complaints from members of the public of credible allegations of misconduct by attorneys. In one case, he said the attorney first denied ever receiving one million dollars on behalf of a non-resident client and later, when confronted with a receipt, he blamed his memory. Ram said that the attorney apparently is unaware that the Code of Conduct regulating the profession requires him to maintain a Clients Fund.
Given Ram's involvement in the inquiry into the Camp Street prisoner deaths, he said he has had the opportunity to meet with remanded prisoners housed at the jail and he was floored by some of the accusations made against attorneys.
Asked what systems are in place to handle complaints of unprofessional conduct levelled against lawyers, Ram said the only authority is the Legal Practioners Committee (LPC). It is only this body which, by law, can receive and act on complaints, including handing down disciplinary action.
"The LPC is made up entirely of attorneys and its hearings and decisions are held in private. The system clearly works in favour of the attorney against whom the complaint is lodged and who is almost invariably represented by another attorney while the client stands alone. Even members of the LPC complain about this imbalance and the insufficiency of their powers to sanction attorneys," he said.
He told Sunday Stabroek that his recommendation would be that the LPC should include non-attorneys, that it be provided with resources to investigate complaints and that its findings against attorneys should be published so that members of the public can make informed decisions in their choice of attorneys.
Successes
Turning to successes, Ram said that during the past year the Association has been actively engaged in the efforts to advance the adoption of new Rules of Civil Procedures, now several years overdue.
He said that it has made what he considers to be important contributions to proposed legislation even though the Association's success was mixed.
According to Ram, through the efforts of the Association, every Police Station now has a copy of what can be described as the charter of the rights of arrested persons and the libraries of the main prisons now have copies of the principal relevant legislation that the prison authorities and prisoners need.
"Behind the scenes, we have helped a number of prisoners in having their matters heard after years in incarceration," he said, while adding that the Association is now a full member of the Commonwealth Lawyers Association and by month end will be a member of the International Bar Association.
He informed that the Association managed to bring some seriousness to the Camp Street Prison inquiry, but it later withdrew its participation.
According to Ram, the Association also brought the Berbice Bar, at least at the leadership level, into its efforts and activities.
He said the Association also commenced a fortnightly column in the Stabroek News although it failed to keep it going due to lack of contributions.
"Measured by attendees and financial returns, we had the most successful Dinner and Dance in the Association's history and the state of its finances is as good as it has ever been," he pointed out.
Asked what he hopes to achieve by going public, Ram said that he hopes to contribute in a small measure to restoring the image of the profession and to ensuring that the profession places the public's interests, including clients, at a very high level.
Comments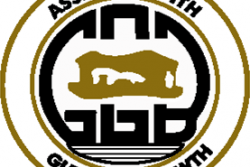 Following continuing concerns over health dangers from mercury, the Guyana Gold Board's laboratory at Upper Brickdam will close at the end of business today.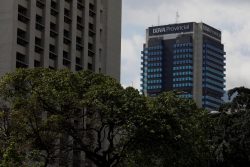 CARACAS,  (Reuters) – Venezuela's hyperinflation has turned the struggling OPEC nation's once-powerful banks into warehouses of useless cash that are worth a total of only $40 million, according to a Reuters analysis of regulatory data.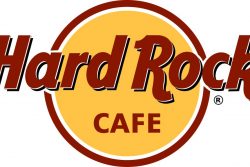 MovieTowne Guyana today announced that international restaurant chain Hard Rock Café will be one of its tenants when it opens up at Turkeyen.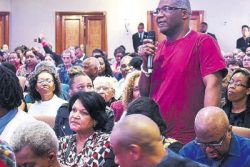 (Trinidad Guardian) Prime Minister Dr Keith Rowley yesterday urged T&T nationals in the United Kingdom to return home and help fight crime by sharing their experiences and expertise.