LIBREVILLE,  (Reuters) – Gabonese opposition candidate Jean Ping declared himself president yesterday, after a disputed election that triggered two days of post-election riots against President Ali Bongo.
Violence erupted across the Central African country on Wednesday following the announcement of a slim victory for Bongo, who was first elected in 2009 after the death of his father Omar, Gabon's president for 42 years.
But Ping says the poll on Saturday was a sham.
"I am the president," Ping told a news conference after being freed from his headquarters, which had earlier been surrounded by Gabonese security forces.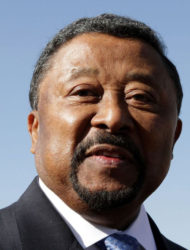 "The whole world knows who is the president of the republic: it's me, Jean Ping," he said. "Our country is moving toward chaos … Peace can only occur if the truth of the ballot box is restored and respected."
Five people died in the ensuing unrest, Bongo's spokesman Alain-Claude Bilie By Nze said yesterday, and up to 1,100 arrests had been made by Thursday, according to Gabon's interior minister.
Ping called upon the international community to intervene, but analysts said intervention from abroad was unlikely as was a widespread people power revolution to unseat Bongo.
"It looks like the result will stand," NKC African Economics' head of research, Francois Conradie, said. "But Bongo has lost legitimacy and will face an unruly labour environment for his next term," referring to possible strikes.
Traffic resumed on Libreville's wide waterfront avenues on Friday, occasionally veering to dodge litter or burnt tyres.
Some shops reopened and residents queued to buy food.
Television stations, supermarkets, shops and homes were looted in Libreville on Wednesday and Thursday. Unrest broke out in other cities and in rural areas as well.
"I'm sad for my country because such things should never happen," National Assembly President Richard Auguste Onouviet said as he surveyed the damage at the parliament building, whose assembly hall was gutted by arson on Wednesday.
In some suburbs of the capital, residents said they had formed small self-defence groups against looters.
"We cannot take this anymore and we are stopping the vandals," said Stephane Mounanga, 44, from the suburb of Dragage.
The Bongos have long relied on patronage to buy off dissent. But falling oil prices and production, long dominated by Total and Shell, have led to budget cuts in a country where many citizens have not enjoyed the fruits of oil wealth.
Soldiers were positioned at crossroads on Friday and the elite Republican Guard ensured security near the presidential palace. Riot police were also on the streets.
Around the Web