Whether or not we are active users of internet and smart technology, they both would have undoubtedly influenced our lives in some way or the other. Thanks to them, we can now make bill payments on our smartphones from the comfort of our homes.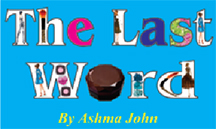 We are able to order our groceries online in some countries and also avoid crowded retail shops and long dressing room lines thanks to e-tailors. While these represent just a small percentage of the conveniences brought to us by the internet and new technologies, sometimes we are ignorant to the fact that they have altered the idea and changed the meaning of beauty, quality and hard work. The effects of click-button convenience on the different industries have been varied. Though an inexpensive voice for the creative arts, it has led to lethargy in fashion design strategies.
It's not that designers aren't putting in any work at all because they are to some extent. However, it seems appropriate to say that now designers tend to lean towards how to make their designs pop on the internet.
They have, to a certain degree, removed the consumer element from their clothes, making them more about creations that can achieve the most likes or retweets. The consumer is no different, glued to a smartphone and never far from popular social networking sites to follow what's trending.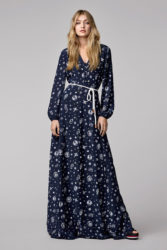 There is a sense that we are constantly going around in circles, waiting for the next 'it' thing to happen just to forget about it five minutes later on. Using the internet sphere as a tool is never a wrong thing but naturally this tool should be questioned when the subject is no longer about wearable clothes or aesthetics that you can connect with emotionally. I suppose the very reason why consumers have become trend focused is because we get visually tired easily and in all honesty, no one really wants to see the same image every day. Ultimately, while the images may be glossy on the eyes, they have changed the way designers design, and in turn the way we consume. For as long as we can't seem to detach ourselves from our mobile devices and ultimately them from WIFI, one is left to question if this is all  fashion will boil down to.
The industry is already in overdrive with a multitude of fast fashion brands, but we consumers seem to be okay with this new definition of what it means to be fashionable. In addition, I can't even begin to imagine how frustrating it can be for young creatives to defend their turf on the internet as it is dominated by larger brands that have the expertise and the deep pockets to hook the masses. Models especially, will face more difficult times as the larger paying brands want to work those who have established their digital popularity.
Gigi Hadid and Tommy Hilfiger are the most recent case in point. Vogue's Paris September issue calls it the Insta Girl Phase. One is left to ask what will become of those who haven't had the luck of being an internet sensation but have all the right attributes to be a model. Perhaps it would be great to note that the specifications and requirements have been altered.
As New York Fashion Week draws to a close this year, one thing can be concluded – fashion has been transformed and the success is not necessarily deemed by quality but more by popularity. While no one seems to care anymore because the way we consume and view fashion has been changed for good, it is important to note that there is a new formula.
From an industry perspective, while a few are benefiting from this new era in fashion, this means that for emerging designers, while the design process may be important, technology and the internet are essential in making fashion work. Designers will have to be more wary of how they market themselves and their collections in order to outshine the popular ones. It is not about the clothes alone anymore, it's about how you can draw attention to yourself so people can appreciate the clothes later on.
https://twitter.com/theonlinerunway
Around the Web