Against the backdrop of a low-key meeting between high level government and private sector officials on Thursday May 4, following a protracted interlude of iciness and harsh words on both sides, former president of the Private Sector Commission (PSC) Gerald Gouveia has told the Stabroek Business that differences between the state and the business community were likely to persist to the detriment of the Guyana economy unless a reliable mechanism was found to ensure that "the door to dialogue and discourse" between the two sides was kept open "even in the face of differences and verbal hostilities."
Speaking with this newspaper on the significance of the meeting between public and private sector delegations led by Finance Minister Winston Jordan and PSC Chairman Edward Boyer, respectively, Gouveia said that while the meeting itself was conducted in a spirit of cordiality and concluded "on a positive note," it was clear that "the business of the public/private sector agenda" cannot be conducted in an environment that depended on the tone of relations between the two sides from one moment to the next. "Frankly, I hate the war of words that occurs every so often but if we cannot prevent that then we must at least seek to create a situation in which those differences do not stop the two sides from talking altogether," Gouveia, who is also the Chairman of the Commission's Governance Committee, said.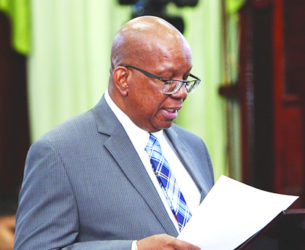 The May 4 meeting was held against the backdrop of sustained buildup of a 'head of steam' leading to tough talk on both sides arising out of a range of issues set out in a joint government/PSC release issued earlier this week. The release listed  government's placing of value-added tax on tuition, the tributors' tax on the mining sector, the need for anti-dumping and mergers and acquisitions legislation and the introduction of a single window tax system as being among the burning issues on the public/private sector agenda.
Gouveia, however, was adamant that the focus on the agenda was only serving to conceal what he termed "the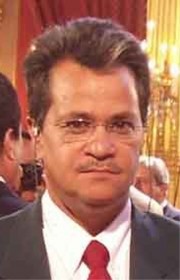 more immediately relevant issue," which he said was "creating an environment in which discussions can be held in the first place. And while the joint Ministry of Finance/PSC media release described the talks as "fruitful" Gouveia told this newspaper that "speaking for myself it is difficult to see how constructive, goals-driven discussions can be realized in a toxic environment."
The joint media release alluded to a letter received from Minister of State Joseph Harmon regarding the need for "a formal structure within which government and the private sector could engage." However, Gouveia said that in his opinion such a structure already existed in the form the National Competitiveness Council (NCC) which not only provided a framework for discourse but also allowed for dialogue between the two sides "at the very highest levels." He added that "rather than seek to reinvent the wheel it might be a good thing to seek to revive the meetings of the NCC," where the highest officials and decision-makers in both the government and the PSC are present and can engage in constructive discourses."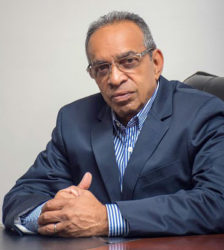 In the joint media statement, the PSC Chairman was quoted as alluding to "the previous successful collaboration facilitated by the under the National Competitiveness Council" and urging "the restoration of an institutionalized means of consultation and decision-making between the government and the private sector."
Boyer is also quoted in the media as alluding to "disparaging and unwarranted labels applied to their efforts to speak out in the national interest." The remark by Boyer, believed to be a reference to assertions regarding the political outlook of some private sector officials has led to concern that the issue may lead to irreparable damage in the relationship between the government and the private sector. Boyer is also quoted as saying, "It is time to change the rhetoric."
Gouveia, meanwhile, told Stabroek Business that he shared the view that the practice of "political colouring" does not "do any good for the relationship between government and the private sector."
Around the Web