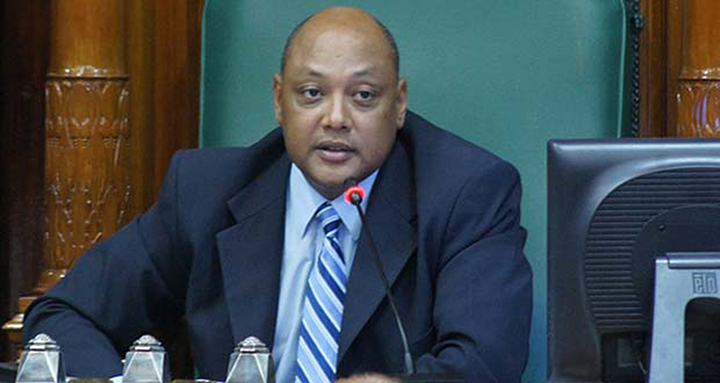 Without venturing too deeply into what is known in Guyana as the 'nitty gritty' of what appears to be a surge of genuine anger by gold miners comprising the so-called gold mining syndicates, it is difficult to ignore what appears to be the dramatic – and, hopefully, temporary – turnaround in the fortunes of an initiative which, just a few months ago was being hailed as one of the more forward-looking implemented by the APNU-AFC administration in its quest to turn around the economic fortunes of ordinary Guyanese.
The mining sector is, to say the least, complex and when you listen to the syndicate members above the din of their complaints you come to understand that their concerns have to do, chiefly, though not exclusively, with what they believe is a prejudiced regimen that applies to the allocation of mining lands to syndicates and that that prejudice essentially maintains what they say is the 'big miner' status quo that applies in the sector.
It seemed at its inception, that the syndicate idea was intended as an initiative to reverse the notion that had become entrenched under the previous political administration that vast tracts of the gold-bearing lands in the country were controlled by a handful of individuals who were effectively functioning as landlords, renting modest portions to smaller, landless minders then promptly evicting them (at least so the story goes) once gold deposits were found.
Some of the miners who enthusiastically embraced the syndicate idea, having ….
To continue reading this article
Comments

Local gold mining syndicates are awaiting a commitment in writing from Natural Resources Minister Raphael Trotman which an official of the umbrella body administering the affairs of syndicates says should kick start operations by the groups comprising hundreds of small miners.

A joint public/private sector initiative to realize the setting up of a multi-purpose agro-processing plant in Guyana will be high on the agenda of the second Inter Ministerial Roundtable discourses between government and the Guyana Manufacturing and Services Association (GMSA), Stabroek Business has been informed.

By Raymond F. Trotz ITC Liaison, Guyana: Coconut Industry Development for the Caribbean (CIDC) It has been almost a year since the staging of Guyana's first Coconut Festival and there have been many queries on its outcome and possible repetition.

At least thirty young Guyanese from various local communities will shortly be experiencing a novel learning opportunity designed to equip them with skills that will open up possible employment opportunities in the country's mining and oil and gas sectors.

Even as Guyana becomes increasingly preoccupied with the 2020 timetable for the commencement of oil and gas recovery, the ongoing efforts of Trinidad and Tobago to diversify its economy away from the fossil fuel ought to be an object lesson for the new kid on the block as far as the fossil fuel sector is concerned.