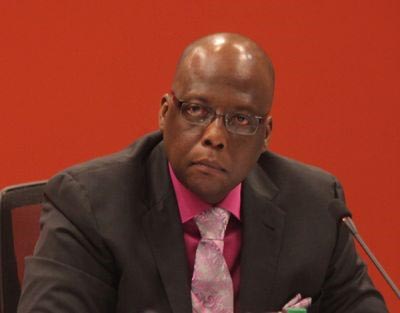 (Trinidad Guardian)  T&T's middle class is shrinking, squeezed between the super-rich and a growing number of poor at the bottom, Independent Senator David Small has warned.
Speaking in Wednesday's 2018 Budget debate in the Senate, Small said the situation demands examination.
He said consideration must be given to people who operated with a finite amount of funds.
"I go to the grocery and see people in the line asking the cashier for the total as each item is cashed, telling their kids to put back items, trying to prioritise."
"We must be sensitive to this. Many people are operating with a finite or very low budget. When changes are imposed on them, it hurts them. An 'Economic Weekly' study shows incomes which rise unevenly have implications for growth. It was observed that countries with the highest income inequality are in Latin America and the Caribbean…that's why we have to look at the middle-class in T&T," he said.
While he commended Government for making a start towards sharing the "burden", he said State governance needs attention since State board chairmen and directors were operating like executive officials and no-one wanted to talk about it.
He said they were giving instructions to company managements, "riding roughshod over them", inserting themselves into issues and handling day-to-day affairs. Small said it's not correct model according to State enterprise manuals.
"But seems to be the norm. Perhaps they don't know but they need to be educated. We have a failing State enterprise sector and the reason is governance has completely collapsed. If it's collapsed at the top, bad things are also happening down the line."
Small said everyone in T&T wanted to maintain the status quo. For instance, he said T&T has a challenge since it has a very weak manufacturing sector.
He said untold billions were spent in that sector and they are supported in good times and bad, "But when can we rely on them to support us?"
Small said he expected some retort from manufacturers, "But they have their view and I'm privileged to have mine."
Small also said the banks also were "demonising" themselves because of committing "daylight robbery" on customers. "That's why banks globally are regulated, in T&T they're killing us and nobody wants to talk about it," he said.
Small questioned why the Central Bank was afraid to touch banks.
Around the Web