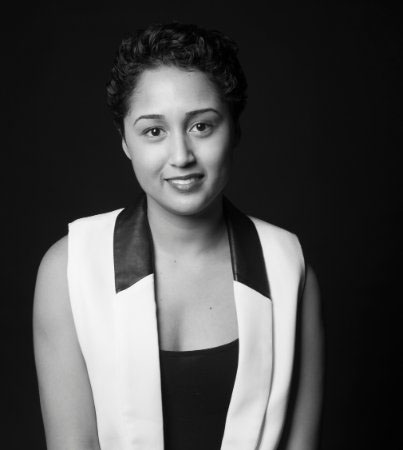 Brooke Glasford
Some of the most lucrative moves designers have made in the past were to partner with a fast fashion store and release a capsule collection that's available strictly through that brand.
This has become one of the highlights of H&M's retail year. For over a decade they have joined forces with Karl Lagerfeld, creative director at French fashion house Chanel, Versace, Alexander Wang, Balmain and my favourite of them all Lanvin. Doing so allowed H&M to capitalize on each design house's brand awareness, brand presence and their strong luxury reputation, and marry it with the commercialization and massive reach of a fast fashion giant.
The sell through for these collaborations was spectacular, in most cases 75% and upwards in the first twenty-four hours. Fashion fiends were lining up in front H&M stores up to twelve hours before the launch, and the website often crashed from the vast increases in traffic.
These collaborations were extremely symbiotic— H&M got access to luxury consumers that may not otherwise be seen in an H&M location, at the same time keeping their regulars coming back with the exclusivity of luxury product. On the other hand, the design house got a quick influx of cash with the hefty payouts they received for the collaboration and more brand exposure through the massive marketing push associated with an H&M launch.
This past July I was thrilled to hear that one of Guyana's leading designers would be teaming up with a popular local boutique to create a line of clothing released in time for the Emancipation Day celebrations. The designer, Keisha Edwards of ShaSha Designs, and businesswoman Ashaka King, owner of boutique, Pieces & Things, launched the Asa Collection, which was a bold mix of traditional Kente fabrics and modern carnival wear, with a focus on wire bras in particular.
More interesting to me than the actual collection itself was the research and development that went into it. The collection was birthed from a research project Edwards was completing on fashion trends within the Caribbean region
The target markets of both ShaSha Designs and Pieces & Things overlapped in several demographics. This allowed the overlap, their core target market, to be catered to directly and created an opportunity for all the outlier demographic to be exposed to something they otherwise may have never seen. ShaSha Designs was able to retain creative control of the collection, but because the designer label and boutique host were such a good fit, Edwards and King were able to work in tandem throughout the design process to achieve an optimum product to bring to market. Neither Shasha Designs nor Pieces & Things had to compromise on their aesthetic, taste level or quality of materials and finishing.
Launching a very small capsule gave both the design house and boutique the ability to see how profitable collaborations like this could be. They could also get vital feedback from customers in regards to what they were and weren't looking for from local designers. Some of the critical information they collected included the sell through of collection pieces over others—the wire bras sold the best— as well as having a better idea of size ranges to stock— size large was the most requested. The Asa Collection sold out completely and next year's collection is already in the works.
So beyond feedback on buying behaviour this collaboration invalidated the argument that Guyanese are not willing to buy clothing from local designers.
They are willing as long as it is a unique product offering at a suitable price point that is accessible to them. Furthermore, given the millennial generation's distinct taste for customization, which is evident with every passing graduation and prom season, the time for local designers to capitalize on this growing segment is now.
Brooke Glasford is the General Manager of the Caribbean Clothing Company Ltd.
Let me know how you feel about collaborations like this? Would you buy garments that are made here in Guyana? Do you currently frequent any Guyanese designers? Were you one of the many who secured pieces from this collaboration? Head over to BuildingBrooke.com and let me know.
Around the Web