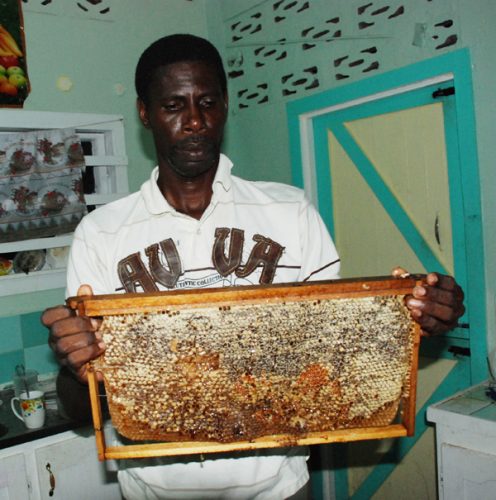 If the local beekeeping industry is to make a more meaningful contribution to livelihoods and to the country's economy as a whole, it is necessary that it receive a far more generous measure of support from government to help create infrastructure and to better position the sector to make a mark on both the local and external market, Treasurer of the Guyana Apiculture Society, Aubrey Roberts has told the Stabroek Business.
Over several decades the local beekeeping industry has been unable to make a meaningful impact on the local mainstream market or on the external market and Roberts endorsed the view that despite the fact that local honey was still in demand here limitations associated with product certification, packaging and labeling meant that the product had its limitations as far as market access is concerned. Director of the Government Analyst-Food & Drugs Department (GAFDD) Marlan Cole told Stabroek Business that some of the honey sold on the local market actually slips under the radar as far as meeting the regulations is concerned. He says that setting aside the product verification considerations there may well be concerns.
Local supermarkets have evinced a preference for imported brands of honey though street vendors offering frequently unlabeled honey have been able to hold their own with smaller outlets and with loyal customers.
Limited quantities of a few brands of honey can be bought at the Guyana Marketing Corporation's Guyana Shop at the corner of Robb and Alexander streets.
While reports from the Apiculture Society put the number of beekeepers locally at around 250, Roberts estimates that the Society has around 35 members, many of whom do not attend meetings regularly. He said that a viable local beekeeping industry requires the active participation of a minimum of 1,000 beekeepers each of whom should own at least one 100 hives. According to Roberts, Jamaica, CARICOM's leading honey producer has approximately 2,200 beekeepers.
Stabroek Business has learnt that that official responsibility for the beekeeping industry falls under the Guyana Livestock and Dairy Association (GLDA) though Roberts says that the Association's work in that regard is confined mostly to neutralizing and relocating bees. According to Roberts the GLDA has no   Extension Service to address the wider concerns of the beekeeping industry.
Roberts' comments were made on Wednesday during a week-long Beekeeping Forum at the Roraima Duke Lodge Hotel. The forum titled "Enhancing the apiary industry in Guyana through training" exposed twenty five mainly unemployed persons between the ages of 18-45 years to training in apiary management/beekeeping. Roberts said the workshop   was seeking to, among other things, equip participants to establish apiaries and to understand the technical skills and requirements for managing an apiary. Information emanating from the GCCI said that the forum also includes field exercises involving visits to honey bee hives and to the New Guyana Marketing Corporation packaging facility.
Last year, Guyana's limited export market for honey in Barbados and St. Lucia was dealt a blow when the industry was slapped with an in-transit ban for its irregular use of Trinidad and Tobago as a transit point for exporting honey to other Caribbean countries in contravention of a regulation that obtains in the twin-island republic prohibiting the movement of honey within one mile of the country. Since then there has been no movement insofar as the unblocking of the ban is concerned though Apiculture Society Vice President Linden Stewart told this newspaper earlier this week that the ban was scheduled to be lifted at the end of October. Stewart, who is one of the country's leading bee experts, told Stabroek Business that he was optimistic that Guyana's hosting of next year's regional beekeeping conference would help raise the profile of the local industry and galvanize the country's beekeepers.
Comments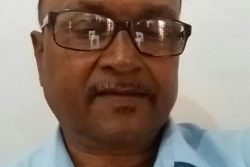 Essequibo, says Deleep Singh, who has been President of the regional Chamber of Commerce since 2016, has adjusted reasonably quickly to its rice industry's loss of Venezuela's PetroCaribe market.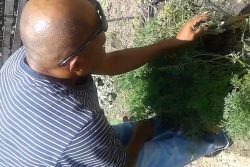 With locally grown potatoes and onions already having made a modest breakthrough on the local market the Ministry of Agriculture's National Agricultural and Extension Institute (NAREI) believes that carrots could be on the threshold of a similar breakthrough.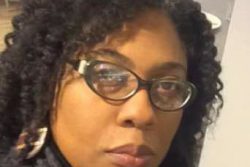 By Karen Abrams, MBA Co-Founder, STEMGuyana Ima Christian, Stanford UniversityCo-Founder, STEMGuyana Building and maintaining the capacity to innovate in public and private institutions in wealthier countries is hard work.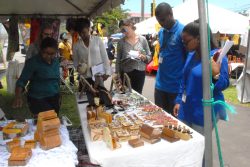 If there are still unmistakable indications that the socio-cultural cohesion that we continually seek continues to elude us, it is not for the want of pressing street fairs and cultural events into service in the hope that these might make some kind of contribution, however modest, to that elusive goal.