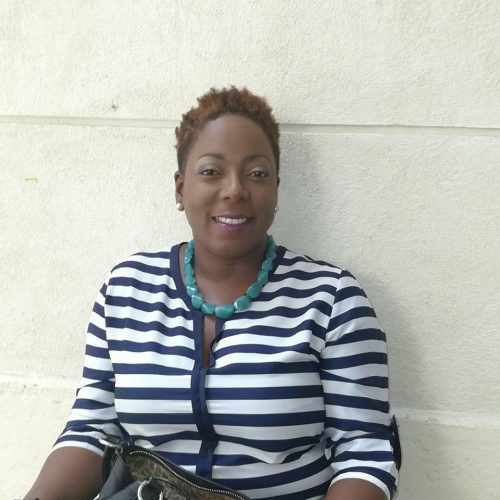 Managing Director of the local consulting company CERULEAN, Lindel Danzie-Black has told the Stabroek Business that business relations between Guyana and China must, at the earliest possible time, begin to proceed on a paradigm shift that banishes the notion that those relations are only sustainable on the basis of Guyana's role as an importer from the global manufacturing giant.
The call for a changed perception came after the St. Lucian -born Management Consultant and Entrepreneurship Coach returned from the November 9-11 China-Latin America and the Caribbean (CLAC) Exposition in the Chinese Province of Zuhai.
The CLAC forum has been used as a barometer for measuring the strength of trading links between China and Latin America and the Caribbean and while Danzie-Black accedes that higher quality, cheaper packaging and labeling materials might be, customarily, on the shopping lists of countries from the region attending the event, she did not sense, during her first-time participation this year, that the Chinese were averse to "other types of business relationships" with companies from the region.
Danzie-Black said that one of the pleasing outcomes of her attendance at the CLAC event was the opportunity created to have the "fashion-ready" creations of local designer Carol Fraser exposed to a potentially lucrative Chinese market.
"I felt it was important to have Carol's work exposed at an event of that kind because I believe that what she had to offer has the potential to create a Chinese interest in a product that is created here in Guyana," Danzie-Black told Stabroek Business. She said that the event also allowed for the exposure of Ms. Fraser's natural fibre designs in China.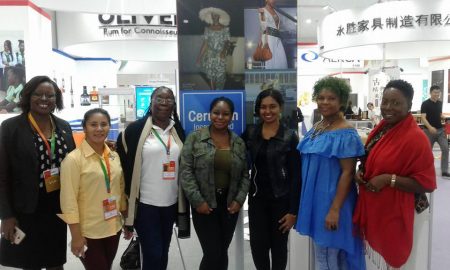 Meanwhile, Danzie-Black said that part of the encounter on the fashion front also sought to provide a response to "the cry of local fashion designers" regarding limitations in fabric and machinery and the high costs associated with the acquisition of these commodities on the open market. "Our modest fashion presence at this event may well have opened the door to a longer-term solution to this problem," Danzie-Black said.
The Cerulean Managing Director said that one of the priorities which the company had set itself during its visit to China was to seek out companies in China that might be prepared to serve as agents for local producers. She said that while an approach in this regard had been made through the Chinese Chamber of Commerce she believes that there was a possible role for the Guyana Embassy in Beijing in helping to find such agents.
Danzie-Black told Stabroek Business, meanwhile, that she believed that the support provided the visiting groups from Guyana by the Guyana Embassy in Beijing reflected the seriousness with which they appeared to be embracing their economic diplomacy role. She said that such engagements which the group was afforded with key Chinese functionaries at the event were facilitated "with a sense of diligence and efficiency" by the assigned Embassy official.
She said that the Embassy in Beijing was particularly instrumental in facilitating an engagement with a Chinese company that is prepared to provide support in labeling and packaging for local products like peanut butter, casareep, and banana flour. "They indicated that they could find this type of packaging, Danzie-Black said.
According to Danzie-Black while there was now "a significant gateway" through which Guyana/China trading relations could be enhanced there appeared to be the need for a hastening of the process of breaking down the language barrier by accelerating Chinese language training for Guyanese. She believes, too, that language training ought to be complemented by "other forms of orientation" at both public and private sector levels since it was her view "that successful business contacts between Guyana and China can depend to a large extent on an understanding of each other's practices and cultures that can help to foster goodwill and trust."
Comments

After we had spoken with Visiting Professor at the University of Guyana's School of Enterprise, Business and Innovation (SEBI), Professor Leyland Lucas, and his support staff early last week, we headed across to the new facility created to house the School.

While most types of fruit produced in the Caribbean have traditionally been considered to be largely of niche market value, reports emanating from JAMPRO (Trade and Investment, Jamaica) the state-run agency set up to promote business opportunities in export and investment, point to a drift of some fruit onto the mainstream market.
Heeralall Sukdeo, owner of Sukdeo and Sons Fishing Enterprise, says that local companies have suffered significant losses since they can no longer export catfish to the United States of America and he predicts even more severe ramifications if measures are not put in place to address the ban.

Cheryl Williams might easily be mistaken for a sprightly but retiring grandmother focused on simply enjoying this phase of her life though once you hear her story you quickly understand that nothing could be further from the truth.

General Secretary of the Guyana Trades Union Congress (GTUC) Lincoln Lewis on Tuesday told the Stabroek Business that he fails to see how the Government of Guyana could continue to neglect to pronounce on "the excesses of the Russian  management of the partially  state-owned Bauxite Company of Guyana Inc.