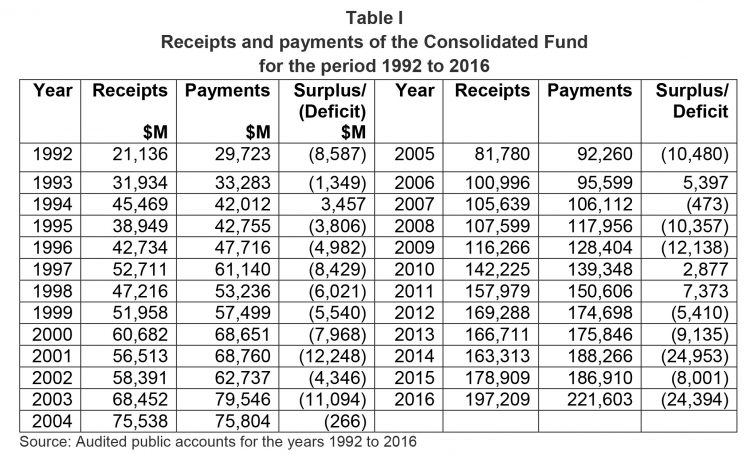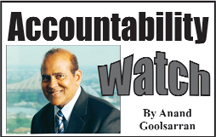 The Conflict of Interest and Ethics Commissioner of Canada has found that Prime Minister Justin Trudeau violated some provisions of the Conflict of Interest Act when he vacationed last Christmas season on a private island owned by the Aga Khan, including the use of the Agha Khan's private helicopter. This was at a time when there were ongoing official dealings with the Aga Khan in connection with a $15-million grant to the endowment fund of the Aga Khan's Global Centre for Pluralism. The Prime Minister has since apologized for his actions and promised to consult with the Ethics Commissioner before booking holidays.
Here in Guyana, we have the Integrity Commission, established since 1997, with no Commissioners in place for some years now, and no meetings held since 2006 when the late Bishop George had resigned as Chairman. While revised the Code of Conduct under the Act was gazetted in June 2016, it failed to address the shortcomings identified by the Transparency Institute Guyana Inc., especially in relation to penalties for violations as well as monitoring compliance with the Code. It appears inappropriate for any official of the Executive to be responsible for monitoring the Code, which responsibility should be that of the Commission.
Two Mondays ago, we began an assessment of Guyana's economic performance in 2017 and the 2018 budget measures. We had urged that the debate be conducted in a civilized manner befitting of the status of our elected representatives, and putting the national interest first instead of partisan political interest. However, for yet another time, we were immensely disappointed at what took place on the first day's sitting of the Committee of Supply to consider the Estimates. Pandemonium broke out when the Speaker ruled that one Member of Parliament was out of order for refusing to take his seat when requested to do so. What happened thereafter….
To continue reading this article
Comments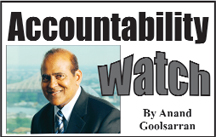 Last week, we began to highlight the key findings contained in the IMF report entitled "Guyana: A reform Agenda for Petroleum Taxation and Revenue Manage-ment" dated November 2017.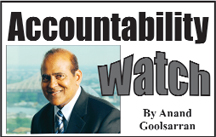 In last week's article, we mentioned some of the key findings contained in the IMF report entitled "Guyana: A reform Agenda for Petroleum Taxation and Revenue Management", dated November 2017.

Accountability Watch welcomes last Thursday's release of the agreement between ExxonMobil's subsidiaries and the Government of Guyana, notwithstanding that it was not a voluntary act on the latter's part.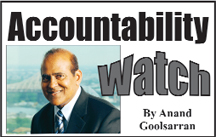 In our last article, we referred to the US$18 million signing bonus that the Government received from ExxonMobil.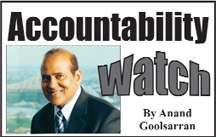 We must all express our gratitude and appreciation to Mr. Christopher Ram for disclosing that the Government was in receipt of a signing bonus of US$20 million from ExxonMobil.