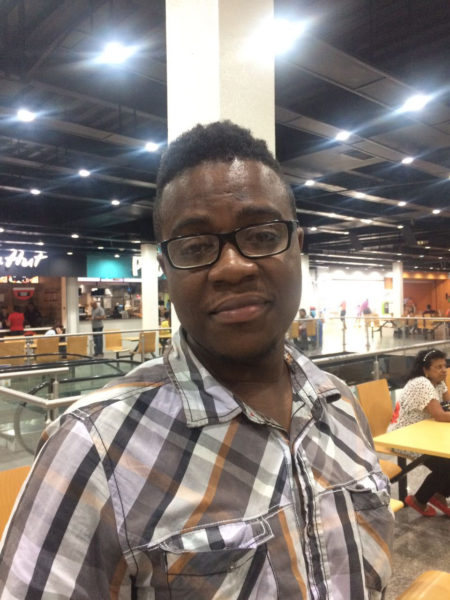 Colin Kay: `They should tax private education simply because the schools are charging a fee so it should be taxable, whereas you go to the public schools, you pay no charges so there is no fee.
Once you are collecting money, therefore a government tax should be applied to whatever you are collecting. It will not affect tuition. If you can afford to send your kids to a private school, you can afford to pay the tax.'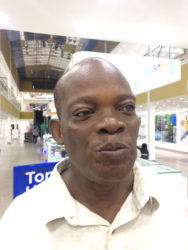 Dr. Emmanuel Cummings: `My view is that education is the poor man's wealth and many of us, professionals in all fields including politicians, we all came from poverty and it is because of free education, that's why we're here today. I don't know of any country in the world where we have to pay VAT on education. Those are basic requirements and education is an instrument for development.
So if you're gonna put VAT on education, it can become an impediment to development. A lot of the professionals come from poverty and a lot of them are gonna become our engineers and our doctors and our lawyers and so if we don't take that opportunity for them to be educated, how are we going to develop? We're already suffering from mass migration…so we always have a deficiency of qualified people and putting VAT on education, I don't think we need to put VAT on anything else. We could put VAT on cigarettes, on rum, on fast foods, on all of those things. But not on education, public or private because the private education supplements the public education system. If you're to take away let's say lessons, a lot of the children go to lessons, that's the reason why the public schools are looking good.
All those children that are going to Queen's College and Bishops' and all those top schools, they get a private education—they go to lessons. Those children that go to the government primary schools, they all end up at Mr Success' lessons, which is private. And it's because of private education that the public schools are looking good. Education is education, public or private…I have been promoting this for years, I've seen in the community where I live where ordinary people got an education and after that you see they build a house, buy a car, and so we end up denying that and so I consider it an obstacle to development.'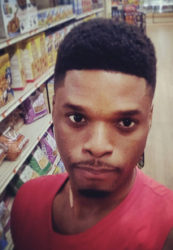 Jamal Innis: `For me, I believe that taxing any school whether public or private is not good since there are parents that can't really afford it and that makes it even harder so that really affects the children and affects the growth of Guyana's future.'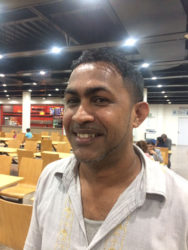 Deoraj Nauth: `For me, being in the teaching profession for 23 years, I strongly feel it's a backward move taking into consideration the recession that's going on in this country.
The VAT on the parking meters which is a big hazard to families, parents, everything. VAT on education we cannot have—social, economic, religious, moral, all development would stagnate.
VAT is applicable to some teaching materials, when you go into the stores to buy stuff they charge VAT, however, for the tuition what I can tell you offhand, I'm currently doing an MBA at Nations. This month when we were informed that we had to pay VAT on our tuition fee, quite a number of students decided to drop off until they could build because they had not budgeted for that. It's a total hindrance.'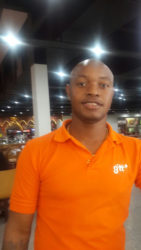 Jason Clark: `Education is supposed to be free not everyone can afford to pay for education. It shouldn't be because a lot of Guyanese can't afford it. And even if they get the help, now the tax, even if they get the help it will be a strain on the person who's assisting.'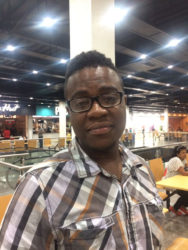 Benson Caleb: `It will be hard on parents' pockets because at private schools it's already hard to pay the tuition already and then they want to put VAT on it, it will be more hard.
Even if it's upper-class people it's still more money coming out of their pockets. VAT is not supposed to be on education because you're supposed to educate the population so if you put VAT on it you'll start hindering some people from getting an education because it's not just upper-class people alone send their children to private schools.
Sometimes the middle-class or lower-class make the sacrifice to send them and if you add on VAT you're putting more pressure on them.'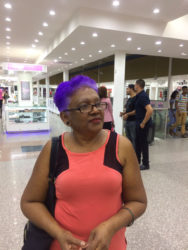 Doro Bradshaw: `The private education would just work for the high class set of people because they alone can afford the VAT, the middle income and low income, it might not work for them.
Secondly, the private education, the teachers are going to pay more interest in the children. No I don't support VAT, no VAT. This VAT thing is taking up too much of people's money, it's like three-quarters of your money goes.
Everywhere is VAT, VAT, VAT. It wouldn't really work. At the end of the day it's the small man that's suffering. The small one, the middle class and the high class, they all need the same education to make Guyana go forward, to make Guyana a better place.'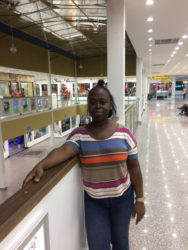 Leta Roberts: `As for the private education I feel as though the parents already have a tough enough time trying to give their children equal opportunities because in the public schools you're going to have—some teachers are biased, you can't run away from that—you're going to have best students who will be focused on more, who is slow, who is not, and some children just because they are slow it doesn't mean they can't learn or they can't retain anything so at the private schools you get more focus.
So with the VAT now, it's already hard, look at the cost of living—you have to look at what people earn, plus the parking and everything, it's just too much. I just think that's a bit too much. Maybe parents should really think about supporting public schools more, nothing is wrong with it.'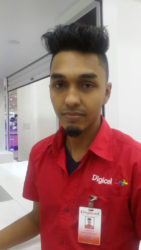 Ganesh Jodhan: `A lot of people, they get kicked out of school or they probably left school or entered a private school to get a better education and they don't know that their parents worked very hard to send them there. If fees were to be raised it would be harder because you have to pay for parking meters now, you have to pay for VAT on internet now and now the fees for schools are going up so I think that would be very hard.'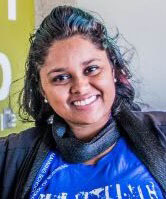 Samantha Sheoprashad: 'Throughout the world there is a deep problem with us coming up with solutions to improve our world. Many universities like MIT, Harvard, Cambridge etc decided to offer free online courses because they realise the power to make a worldwide transformation lies in the hands of even those people who are not able to pay for an education. It was recognised that persons are not able to pay for Masters, Phd and Bachelors because it's a lot of money and time. Here in Guyana, we profess to youths daily, `take your education, it's the key to success and it will take you out of poverty' and on top of that we polish it to them and they have to pay VAT now. Imagine how a young man or woman's dreams can be broken if parents are not able to afford an education, especially now with the many other taxes.
What is our plan to encourage education, especially to those who are making huge sacrifices?'
Comments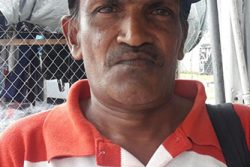 This week, cricket enthusiasts of Berbice shared their views on the local cricket scene.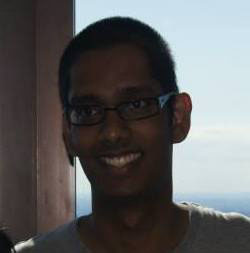 With the Easter season upon, we asked the man/woman in the street how they planned to spend their holidays.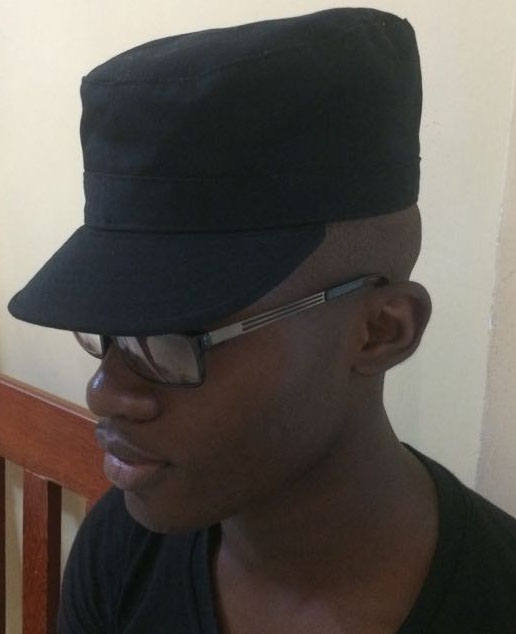 Interviews and photos by Dreylan Johnson and Bebi Oosman This week we asked the man/woman in the street about the Guyana-Venezuela border controversy and the decision of the United Nations Secretary General to refer the matter to the World Court.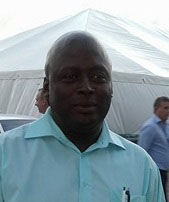 Representative from the Private Sector Commission of Guyana Limited `The Private Sector Commission of Guyana limited basically represents the private sector organizations in Guyana.