Members of the public were asked to give their views on the restriction on the import of used tyres by the Guyana Revenue Authority (GRA). The GRA recently also listed fines which will be imposed for violations.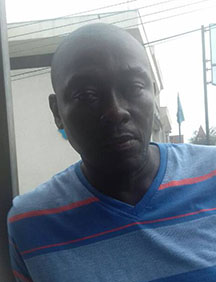 John Hermonstine (Taxi Driver): `Whatever the government do, they gotta know what they're doing. I vote for this government and whatever they do, they do. I never buy new tyre, but if it come to I got to buy new tyre, I got to buy new tyre, I don't have a problem. Whatever the cost is you got to buy it. If you buy a vehicle and it come in with used tyres, they got to give you at least three months before you change the tyre. Most tyres when they come in the country the vehicle is usually in good condition, you get a good year's service with the tyre.'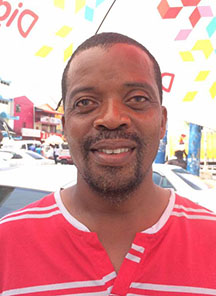 Owen Greene (Taxi Driver): `I don't see it as a bad initiative. If they breach the regulations they would have to pay the fine. They have made it public so if  I am to bring a vehicle from Japan then I would have to ensure they put on new tyres before it gets here. The ban on used tyres is a bit flawed because they said importation but if I buy new tyres and want to sell it after a year I can because I didn't import those tyres.  But we are trying to step up and if that is the way we have to go then we have to do it. I think though that the Bureau of Statistics needs to work more hard.'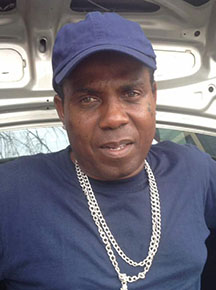 Terrence Wintz (Taxi Driver): `Not everybody could afford to buy new tyres. I work taxi and I can't afford to buy a brand new tyre. A brand new tyre for this car is about $15,000. I pay $5,000 for used tyres. This is a poor country and we aren't ready for that yet. I can't afford that because tyre is a thing that bends, so you could buy a tyre and drive into a hole and it could bend easily. So you buy a tyre for $15,000 and you drive in a hole and bend it, it's hard. You could more easily find $5,000.'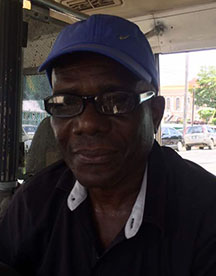 Albert Hercules (Bus Driver): `It's not better than the used tyres, because the used tyres that are coming into this country now are brand name—Michelin, Dunlop, Pirelli. The new tyres that they're selling here are the cheap, Chinese brands. For instance, I bought a brand new tyre at Action Tyre, $35,000 cash I paid for one, and that's the first tyre that punctured when I was traveling to Berbice Saturday. The other tyres I have a year and a half and they're used. People won't survive with that ban because no vehicle owner would buy a tyre if he feels it would blow out. So when a man buys a used tyre, he looks for the name brand. For you to buy a tyre for this bus…you have to pay about $45,000 for it. The fine would be good because the vehicle that they bring in from the factory should come with new tyres, I don't think that's bad, but to put a fine on the ordinary man who has vehicles here, that's ridiculous.'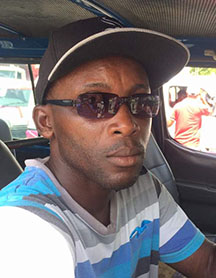 Andre Jackson (Bus Driver): `You can't bring in a vehicle in the country with bad tyres, it doesn't make sense because you wouldn't buy it. So it's a good idea. The person that's buying these foreign vehicles they have to inform those overseas that there's a ban on used tyres and so new tyres need to be placed on the vehicle, simple as that.'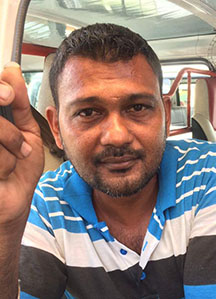 Gytram Persaud (Bus Driver): `I don't think they should fine them. Reason being, the road that we have over here, if you put on new tyres, they won't last because sometimes you drop in a hole and you bend a tyre, just like that, and that will cost you. All these years we've been using used tyres so no, I don't support the ban on its importation.'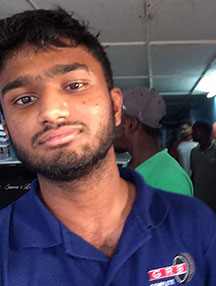 Vickram Darsan (Student): `If it's restricted, then there should be exemptions towards an accident. If something were to happen in Japan and they send it with used tyres instead of brand new tyres, that's not my fault, that's Japan's fault. And the thing about it is when you get a fine you have to pay it right then and there to get your car off. You can't say you're going to go to GRA and pay it later, you have to pay it right, then and there, which is wrong. Are they going to send a slip to Japan saying that they have to pay the fine? Because I'm not going to pay the fine. We're going to have to go to court, because that's not my fault. There should be a proper Bureau of Standards. A lot of people here can't afford to buy brand new tyres,'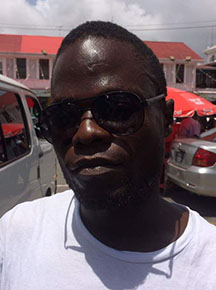 Jermaine James (Conductor): `They should have allowed the used tyre imports to continue this year. If they do things gradually, piece by piece, we are going to accept. We do not mind having new tyres on our vehicles but we have to get better roads. The road has too many potholes and the tyres get bent easily. They should not put a fine on vehicles coming with used tyres, you have to give the people some time because they might not cater for their vehicle to have used tyres.'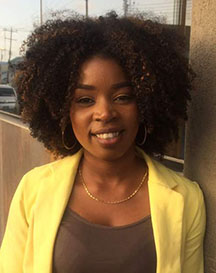 Nikisha Duke (Private Sector): `Importers should ensure that the vehicles come with new tyres, however, I do think that they should have given an advance notice on this new regulation because what would happen to those who already bought vehicles and the wheels have tyres that don't conform? They should have also consulted members of the public. We should be able to have an input in decisions that are being made. It's not that I would not comply with the new regulations, but being a potential owner of a vehicle someday, I do not support a fee on vehicles imported with used tyres because you might have budgeted for an amount and when the vehicle reaches it has used tyres which would now be an additional cost.'

Anthony Alexander (Mechanic): `I do not support it because you already have to pay tax when you are bringing in your vehicle and now they want you to pay a fine on your tyres. I do not think it is fair. It should not be possible. If the importers bring in the vehicles knowing it has used tyres, the small man should not be the one who has to pay for it. But we have to look at it this way, the people who buy the vehicles would want the importers to pay more and then the importers would want the small man to pay more for the vehicle. So because of this I cannot support it. I think the timeline they put to introduce the fine should be given an extension because what would happen with those vehicles that are on the next shipment?'
Comments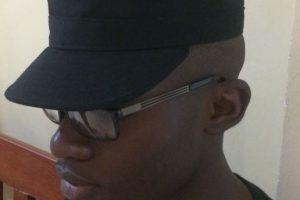 Interviews and photos by Dreylan Johnson and Bebi Oosman This week we asked the man/woman in the street about the Guyana-Venezuela border controversy and the decision of the United Nations Secretary General to refer the matter to the World Court.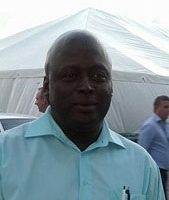 Representative from the Private Sector Commission of Guyana Limited `The Private Sector Commission of Guyana limited basically represents the private sector organizations in Guyana.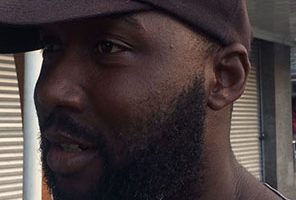 This week, the man and woman in the street give their views on the possible return of metered parking to Georgetown.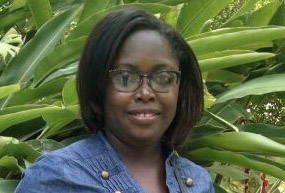 The man and woman in the street commented on their plans for Christmas and what the season means to them.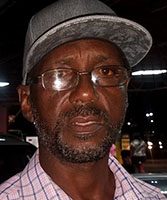 Photos and interviews by Bebi Oosman and Shamar Mesua This week, the man and woman in the street shared their views on the recent events that unfolded in Parliament during the consideration of the budget estimates on Monday.