Limiting the number of CSEC subjects students can take
The Education Ministry has signalled that 10 subjects will be the maximum that students will be permitted to take at CXC exams. We asked the man/ woman in the street for their views.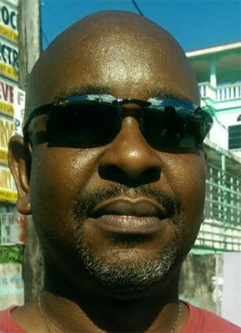 Fidel Captain
`What they are attempting to do is to limit ambitious young people and over achievers and I don't think that much can be gained from limiting over achievers. Having said that, there are two other things I think they should be looking at, one the process by which students are selected.  In the media it is portrayed that the teachers are pushing those children to write those numbers of subjects, I don't think that, that is so, the students want to do it off of their own ability and what they believe they can do and that is what motivates them. I don't believe that the teachers force them but I could be wrong. The other thing is that with all these numbers of subjects, there are some double award subjects.  Sometimes now if you are a bright student and you are studying for physics, chemistry and biology, you can take physics, chemistry, biology and integrated science which is a double award so you end up taking five subjects and studying for three so  it looks like they doing a whole heap of subjects when you only studying for three and that is another thing they need to be looking into. You just cannot be limiting people and you can be restricting people, it's like you are stepping on people's ambition and you are stifling ambitious people'.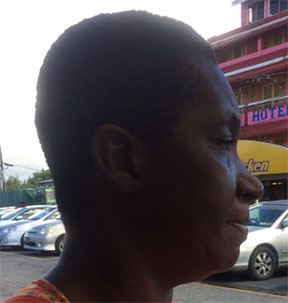 Donnette Henry, Vendor
`Teachers should have a say in how many subjects your child can write, because remember they would know your child's ability from observing what they can and cannot do.  And it is also up to the parents if they can afford to pay for their children to write so many subjects. But I don't know how parents, especially single parents can work that out, and remember they would always want what is best for their child. My daughter is writing ten subjects, it's her choice and I know and she knows that she has the ability to do it. I feel the strain to pay for the subjects but if that is her desire I did it for her. She wants to become a lawyer and so she chose subjects that could lead her to that career. I don't think they should put a limit to how many subjects the students want to write. Just leave it as that.'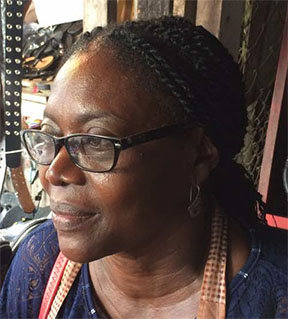 Coleen Nedd, Vendor
`I don't see no need for students to be writing ten and twenty subjects at CXC. I think that they should write the core subjects, English, Mathematics, Science and Social Studies and the little more they think that they could handle, according to their career path, if they think other subjects are needed for that. But I know some persons will say that children don't make up their minds as to what career they want and so that's why they need to write all those subjects, so if that be the case I think the schools should provide guidance counselors for those who are undecided. They could help them figure out which path they should go. But to limit the subjects, I should think they should leave it optional and up to the students. But persons must realize that no job requires all those subjects and all that studying just takes away from a child's time and causes stress. '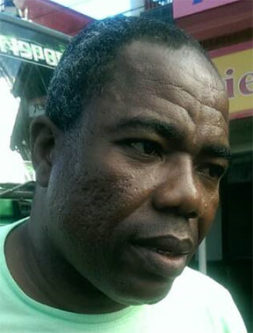 Kerwin Mars, Teacher
`They should put a limit on how many subjects a child can write, because it helps a child to focus better, it gives the child some amount of leisure time for him or herself, it helps the child to be better rounded in what he or she wants to do. When you have to do 12, 13 , 14 subjects you are a jack of all trades but you are mastering none. Then again when you look at what the university is calling for, five subjects to enter to the University of Guyana, now you get twenty two subjects or twelve, what will you do with the others when they take you in with the five, what are you going to do? If you have 12, 13, 14, 15 subjects. I think it's time that something should be done in this old era of children writing all these subjects. When those children finish writing those subjects they are exhausted. The number of school-based assessments (SBA's) they have to do because without Maths and English, before  all the other subjects use to carry SBA's and now Maths and English will. Maths and English carry portfolios and then some of the subjects like home economics and technical drawing they all change the syllabus and those subjects carry 52 pieces for their course work. You tell me a child writing technical drawing, building tech, woods, food and nutrition, clothing and textile, and then home management and do integrated sciences, still want to do physics and still want to do chemistry, where is the child's direction? Where is he going and what does he want to do? As I see it they just trying their hand at which ever subject is available. If you limit them now then the child is more focused in a particular area and then can move ahead in an area. To those parents who say that their child is capable of doing it, the thing is we all are capable of doing anything once you put your mind to it but it is how effective are we capable in doing what we want to do.'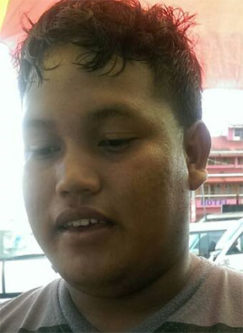 Ansel Lackana
`The more subjects you write is more the headache. Writing more than 10 subjects do not make any sense. It's best you focus on the core subjects that is Maths and English, because workplaces are calling for those subjects. Mathematics is a big problem in this country, makes no sense you do bad in Maths and pass all the other subjects, when workplaces are calling for that particular subject. Students should focus on what is important.  I just think it is better if they limit the subject areas. Another thing is though subsidy is provided for those who write the subject, parents still have to find a substantial amount to add to that subsidy.'
Rose Persaud , Vendor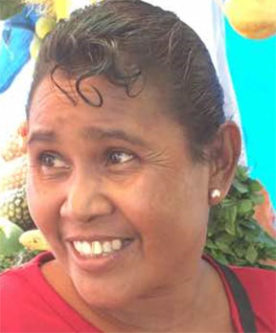 `Some children are exceptional and do great at their school work but I don't think a limit should be placed on students who wish to write 10 and more subjects at CXC. Even, so the children along with their parents should be given that chance or that option to choose rather than for the option to be taken away from them.'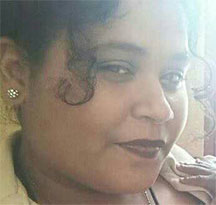 Clestine Juan, Reporter
`Before any decision is made to limit the subjects, students write at CXC a proper research should be carried out. I am not against students writing how many subjects they want, if they know they are capable of writing the subjects I would say let them go for it. But if they know, if their teachers know and if their parents know that they cannot do it, well they should probably rethink, and not force themselves into writing so many subjects.'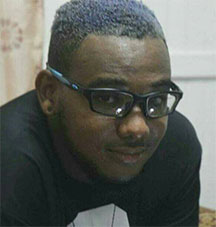 Christopher France, Student
`I don't think they should. I personally wouldn't write 20 plus subjects or any astronomical number like that but that's my decision, I don't think anyone who wants to should be prevented from doing so. I went to Queen's College where 10 plus subjects is the norm. I wrote 12 and that was because I wanted to, I wasn't pressured by anyone and a lot of the students who write 10 plus subjects are the same. I would've hated for the government to try to dictate how many subjects I could write back when I did CSEC.'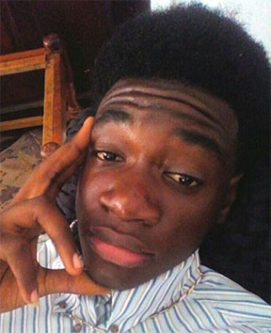 Joel Ward, Student
`Students should have a choice in how many subjects they wish to write at CSEC. But writing ten or more subjects is a lot, when the workforce only requires about five and six subjects. Every workplace calls for Mathematics and English with a few additional subjects to add as a complement. To get into a tertiary education is the same. But it is sad that even though you get those subjects at the end of the day you cannot get a decent job.'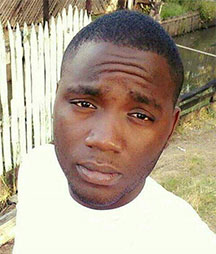 Gregory Halley, Soldier 
`I do not think that students should be limited to write less than ten subjects or a maximum of ten subjects if he or she has the ability to write more than ten.  We should be able to give everyone a chance, so they can show what they are capable of. Writing more than ten subjects I think provides those students who are undecided on a right career path with more options. However, a student must know his or herself and what they can do before attempting and committing to writing ten subjects and more.'
Most Read This Week