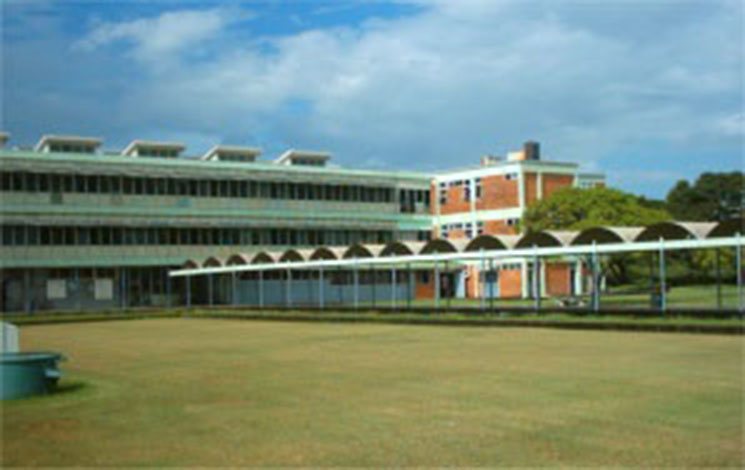 Presented at the Interfaith Service to mark the 50th Anniversary of the passing of the University of Guyana Ordinance #63, April 19, 1963 In the George Walcott Lecture Theatre (GWLT), Turkeyen Campus on April 19, 2013
By Sr Mary Noel Menezes,
RSM, AA edited and adapted
for this Publication.
It is indeed an honour for me to have been asked to share with you a brief history of our University now celebrating its 50th year. Where has the time gone? I was among the first group of lecturers and so vividly remember our first convocation in 1967 at which 32 students, 28 men and 4 women, received their degrees. The guest speaker Professor Anamanthudoo expressed the fervent wish that the University would live up to the highest standards if it were to be worth the name of University. To quote his words: "To have a University is not enough – it must be a University of high standard. A University of low standard is worse than having no University at all." We continue to support his wish over the years…..
To continue reading this article
Comments

By Wintress White and Joy Marcus Protecting the rights of women and children is always an important obligation of any government.

Address by Ralph Ramkarran New York Diaspora, 8th October, 2017) October 5 will forever be remembered in the history of Guyana as the date when a short-lived democracy was restored.

Vice Chancellor's Fourth Renaissance Lecture September 7th, 2017 By George A. O. Alleyne, Director Emeritus Pan American Health Organization September 7, 2017 First, I wish to thank Dr.

By Walter Alexander The headline "For the first time in 300 years, there is not a single living person on the island of Barbuda" brings to the fore the stark reality of the plight of some small Caribbean states after the recent hurricanes and in the face of over-whelming economic challenges. 

By Ashford Daniel The 2017 hurricane season is far from over, but already several Caribbean islands have had their future jeopardized by intense hurricanes in the space of a few days.