The Special Organized Crime Unit (SOCU) has in excess of 300 investigations pending and is unable to effectively tackle them with its current staff complement.
This is according to Director of The Fraud Company Dr Sam Sittlington, the consultant hired to look into the operations of the unit. Sittlington spent some time in Guyana last year working closely with the unit and is now back on a follow-up visit.
Speaking to reporters yesterday following the signing ceremony for the establishment of the JOF Haynes Law School in Guyana, Sittlington disclosed that tackling all of the over 300 cases was one of the difficulties facing the unit. "They are a small team. One of my recommendations was that the team should be enhanced and we are waiting on that to happen. They do not have the capability of dealing with all those cases, so there has to be a priority list made up to deal with the most serious ones first," he said.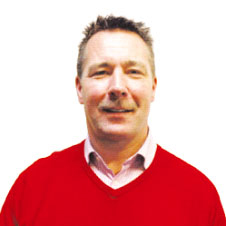 Asked how much staff was needed to effectively deal with such a large number of cases, he said, at least 15 investigators, a forensic accountant, an in-house lawyer and some IT specialists. At present the unit only has four investigators.
Sittlington said he will be here in Guyana for three months to continue mentoring SOCU and to do an economic crime assessment for Guyana. In doing so, he will look at a number of matters as well as the unit's case load with the aim of improving its work performance, to enhance its capabilities and to bring success to the prosecution of offences.
Asked if he has seen any changes from his last visit, Sittlington said he was told that all of his recommendations were upheld by the Cabinet. He said there were a few issues that still needed to be ironed out including resources and certain expertise within the unit.
SOCU head Sydney James had told Stabroek News late last year that almost all of the recommendations made by Sittlington, a former police investigator and expert on fraud, money laundering and related areas were implemented.
He said the recommendations regarding staffing were out of the control of the unit, but would be dealt with in the 2017 budget.
The fraud expert spent several weeks in Guyana and worked alongside members of the unit in February last year, providing them with advice and even accompanying them on early morning operations.
SOCU was set up in 2014 by the then PPP/C government to deal primarily with investigating suspected cases of money laundering and the financing of terrorism. It came into focus following a bungled surveillance operation on December 30 last year that ended in a horrific crash, which left three persons dead.
Among the fatalities was army intelligence officer Robert Pyle. His wife, who was travelling with him, was also killed along with truck driver Linden Eastman, whose vehicle collided with Pyle's.
There has been even more scrutiny and questions following several early morning raids conducted by the unit as well as the seizure of gold jewellery at the airport.
Among the ten recommendations made by Sittlington were for increased funding, dogs that are specially trained to sniff out money as is done with drugs and explosives, training of the DPP, Prosecutors, Judges and Magistrates so as to increase the number of successful prosecutions in money laundering, further training on money laundering investigation, enhanced financial intelligence and criminal confiscation, the sharing of information by the Financial Intelligence Unit (FIU) and Guyana Revenue Authority (GRA) and the consideration of non-conviction-based asset recovery powers.
Among the high-profile matters currently engaging the unit's attention are the audits conducted into Cricket World Cup, `Pradoville 2' and NICIL.
Around the Web