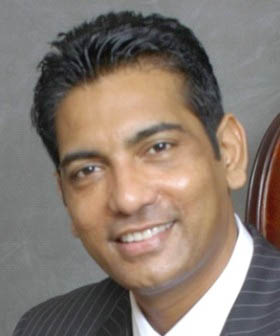 New York-based Guyanese businessman Ed Ahmad is seeking a non-custodial sentence, primarily because of his "prolific service as a government cooperator for a number of years," according to a sentencing letter filed by his lawyer yesterday.
Ahmad, who entered a plea bargain with the government after he was arrested in July, 2011 in New York, is set to be sentenced by Judge Dora Irizarry for mortgage fraud conspiracy on April 21st and he could get a jail term of less than six and a half to eight years.
According to the lawyer's letter by Steven R Kartagener, he and his client had the opportunity to review the sentencing letter filed by the government and adopt its contents, which described in detail Ahmad's "critically important performance in a major corruption" of former New York State Senator John Sampson.
In its sentencing letter, the US government also revealed that further wrongdoing on Ahmad's part was discovered during his preparation for testimony against Sampson, a longtime friend of his. It is unclear what impact this might have on his sentencing.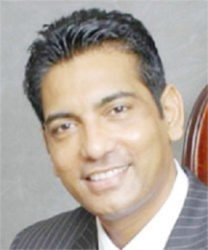 "Defendant's role as a government cooperator led to the disclosure not only of Sampson, but also of a corrupt source that Sampson had corrupted the US States Attorneys' Office," the letter from Ahmad's lawyer said.
It noted that the government's letter made clear that there were a few lapses in Ahmad's efforts as a cooperator, which he candidly disclosed. However, it said the government in its letter lauded Ahmad's performance as an "incredibly important government witness without whose assistance the jury would most probably have returned a different verdict."
It said that Ahmad had stepped up to the plate and accepted responsibility for his own fraudulent misconduct, which led to his arrest and prosecution. "The defendant has acknowledged his personal criminality in public," it stated.
In addition to the sentencing letter, there were two letters from religious leaders expounding Ahmad's goodwill and seeking leniency on his behalf.
Bishop Robin M Dinnanuth, of the Tabernacle of Emmanuel Full Gospel Assemblies Church, in his letter, noted that Ahmad expressed on a personal level, and on more than one occasion, extreme remorse for the mistakes he made in the past.
"It is without a doubt, his mistakes have taken tremendous toll on his emotional, physical, economic, and familial well-being throughout the past six years. But I can attest to one, while we are reminded of the message that 'No one is perfect', Mr Ahmad is not a criminal…," the letter said.
He also mentioned Ahmad's good deeds and community work, which he said are testaments to his true character and have earned him the reputation of a "good servant, as well as, a productive citizen in the community." Imam and Director of the Islamic Circle of North America Hafiz Zafeer Ali also wrote a letter of support for Ahmad and attested to good deeds he secretly performed, primarily for the elderly of the community in which he and his family live.
According to the US court documents seen by Stabroek News, on June 22nd, 2015, Ahmad disclosed that in order to secure his release, he had posted among other real estate, an encumbered commercial property. After he failed to make timely mortgage payments on the property following his arrest, the financial institution holding the mortgage accelerated the terms of repayment, causing Ahmad to fear that the mortgage would go into default. Ahmad then borrowed US$60,000 from a business acquaintance to update his mortgage payments in return for a deed to the property.
"The defendant did not remove the property from the bond or otherwise inform pre-trial services, the court, or the government before participating in this transaction, thus violating the terms of his bond. Subsequently, the financial institution continued to accelerate the default interest rate and consumed any remaining equity in the property. The business associate now owns the property," the US sentencing letter stated.
Ahmad was further compromised by his testimony about his personal taxes, according to the sentencing letter. There has been broad local interest in Ahmad's case because of his ties to former president Bharrat Jagdeo.
Ahmad's sentencing was deferred 10 times. He was originally supposed to be sentenced on January 15th, 2016.
Around the Web