Former Attorney General Anil Nandlall has written to the State Assets Recovery Unit demanding the return of 15 computers controversially seized from the Enmore/Hope Neighbourhood Democratic Council on Thursday.
A copy of the letter follows: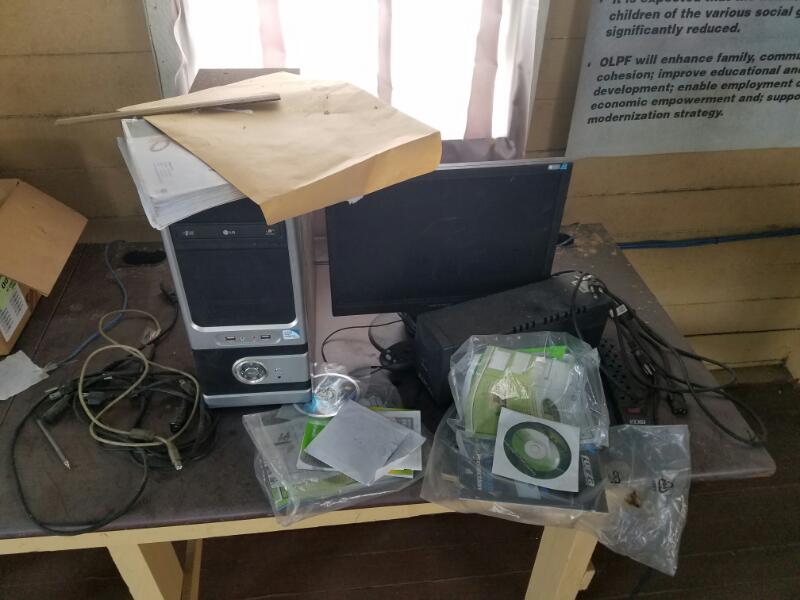 Mr. Aubrey Heath-Retemyer
State Assets Recovery Unit
Ministry of the Presidency
Shiv Chanderpaul Dr.
Bourda
11th April, 2017
Dear Mr. Heath-Retemyer,
Re: Proposed legal Proceedings
I act on behalf of the Enmore Neighbourhood Democratic Council, a statutory body corporate, whose office is located at Station Road, New Town Enmore, East Coast Demerara.
I am instructed that on the 6th day of April, 2017, at or about 2:00 pm, a party of men claiming to be employees and servants and/or agents, of the State Assets Recovery Unit, Ministry of the Presidency, unlawfully and without the permission of the NDC, entered upon the NDC's premises and seized and removed therefrom, a quantity of desktop computer systems along with backup power packs, all being the private property of the said NDC.
I have noted that in the press you have admitted knowledge of and responsibility for this operation and therefore, I afflict you with knowledge of the current location of these equipment.
I am to inform you that the aforesaid actions of your subordinates are not only authoritarian but are unlawful, illegal, and unconstitutional and amount to misfeasance in public office. You must be aware of my constant public condemnation of the pretention by officers of your agency to be law enforcement officers of the State, pretending to exercise law enforcement powers. This continued masquerade is utterly unlawful.
In the circumstances, I hereby demand that you return the aforementioned  equipment to my client at the location from which they were taken, within seven (7) days from the  date hereof, if you fail to do so, my client will be advised to institute legal proceedings against the State and possibly, private criminal charges against each of the officers who were part of the aforementioned unlawful and criminal exercise.
Please be guided accordingly.
Yours faithfully,
…………………………………
Mohabir Anil Nandlall, MP
Attorney-at-law
Mohabir A. Nandlall & Associates
Around the Web