An early morning fire of unknown origin yesterday ripped through a house at  Number 43 Village, Corentyne, leaving a fisherman, his wife, who is a fish vendor, their five children and one grandchild homeless.
The fisherman and his wife, about one year ago, bought the two-bedroom wooden house, which was destroyed in the fire, and moved it to the school street of the Number 43 Village, Corentyne.
According to the fisherman's wife, Achama Rawana, also known as 'Shireen', 49, they are presently living in a relative's house. However, she noted that after saving for years, they could finally afford to purchase the house, which they moved to the village, where they owned a piece of land. She explained that they had recently started to move their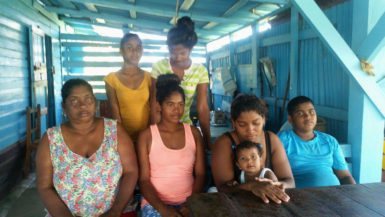 belongings "piece by piece" into the house, since the time was up for them to stay in the relative's home. "Me been move in them things like me wardrobe, me bed and so, but yesterday (Monday) me decide fah carry over all them other things, like me clothes and so, and pack it up. So meh say alright, today abie gon go over, never know that this morning 2:30 am, me hear me house get fire with all them thing", she related, as she broke into tears.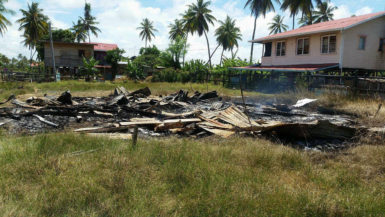 "Meh suppose to move out this house this month, me got to go look one house now, me nah know what me go do," she said. She further explained that her husband, who is a fisherman, is still out at sea and is unaware that the house has been completely destroyed in a fire.
Rawana noted that the house did not have electricity or water as yet, hence she is puzzled as to what could have triggered the blaze.
The woman is pleading for assistance. Three of their children attend school, she said.
She estimated her losses at $1.5 million. Any one desirous of assisting her can make contact with the family on telephone numbers 689 8669 and 325  5172.
Around the Web