Legal action looms against the club patron who allegedly attacked visiting Trinidadian soca singer Rodney "Benjai" Le Blanc on Sunday morning in front of the Palm Court nightclub on Main Street leaving him with a wound that required 25 stitches.
The Trinidadian was in Guyana as a headlining performer at the club's Easter Phenomenon party and had just wrapped up his performance when he was attacked with a glass bottle.
The attack saw him being rushed to the Woodlands Hospital, where he subsequently received 25 stitches to the face.
Last night Le Blanc's lawyer, Gideon Mc Master released a letter that he had written to the Commissioner of Police here naming the two suspects who participated in the attack and enquiring whether the matter was being probed. The letter said that up to yesterday's date, Le Blanc had not been contacted by police here in  relation to the investigation.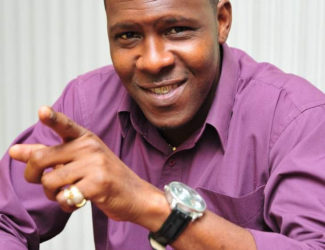 Mc Master said that on the morning of April 16th, after completing a performance at Palm Court, his client was assaulted by two persons. He said one suspect "threateningly pointed" a firearm towards Le Blanc and a group of persons he was standing with. McMaster said that this caused Le Blanc to "apprehend the fear of being shot".
Mc Master said that the other suspect hurled a glass object at le Blanc which struck him on his face with force, causing severe injuries.
The Trinidadian lawyer said that Le Blanc was rushed to the accident and emergency unit of Woodlands Hospital where he was tended to by Dr Juan Manuel Alvarez. "Our client received 25 stitches to his face and was prescribed a course of medication. Our client is now receiving further treatment by medical experts in Trinidad and Tobago", Mc Master said in the letter to the police.
The lawyer said that Le Blanc made a report on the incident to Corporal Harvey, No.20719 of the Brickdam Police Station.
"We are instructed that no Police Officer has contacted our client to provide an update on the matter and/or to seek further assistance with the ongoing investigation",
McMaster then listed a series of questions for the local police including whether the police force is engaged in any investigation of the matter, whether the suspects have been apprehended and whether any criminal charge had been laid.
"We wish to indicate that our client remains willing to assist the Guyana Police Force in any way he can with any proposed and/or ongoing investigation. To that end, we have provided images of the persons whom our client claims to have assaulted him.
We are also in possession of a dossier of witness statements, which we believe might be of assistance. We will forward same to your office in due course", the lawyer said.
Around the Web