A former police officer was yesterday charged with falsely swearing to information and giving false evidence in court.
Bharrat Chatterpaul, 28, was read the charges yesterday by Chief Magistrate Ann McLennan in Georgetown.
The first charge read against Chatterpaul stated that on July 28, 2017, at the Weldaad Magistrate's Court, being a witness in a police case against two men, he falsely swore to information. The second charge stated that on the very day and at the very location, he falsely swore to evidence-in-chief in the same case.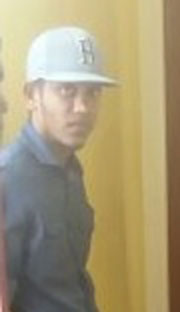 Chatterpaul pleaded not guilty to both charges.
Police Prosecutor Arvin Moore objected to bail being granted, while stating that there is no assurance that Chatterpaul would return to court. He added that there are further investigations pending against the man.
Nevertheless, the Chief Magistrate granted Chatterpaul his release on a total of $50,000 bail. The case was then adjourned to July 25, when it will be heard at the Weldaad Magistrate's Court.
Around the Web