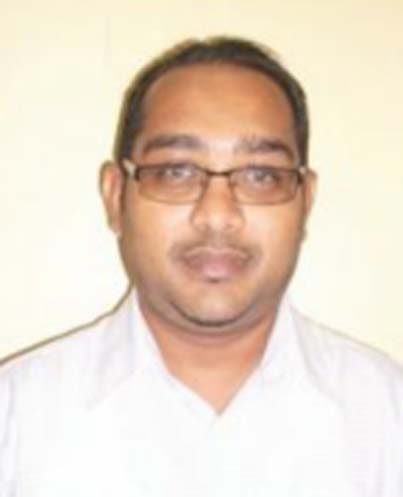 Former Guyana Rice Develoment Board (GRDB) employee Peter Ramcharran is no fugitive from the law or a criminal, his Canada-based attorney Kaisree Chatarpaul said yesterday while noting that he intends to fight all attempts to have his client returned to Guyana for trial.
He said that facts were misrepresented and the wrong court proceedings were filed in Canada in a bid to have Ramcharran returned to Guyana faster.
Last month Ramcharran and several GRDB board members were charged with failing to record entries for funds amounting to over $250 million in total in the agency's general ledger, from 2011 to 2015. An arrest warrant was issued by the court for Ramcharran.
Speaking to Stabroek News from his office in Ontario, Chatarpaul said that in 2015 while on several months of accumulated leave, his client and his wife travelled to Canada to visit family. Ramcharran, he stressed was never on administrative leave and while in Canada he was also looking at available options to further his education.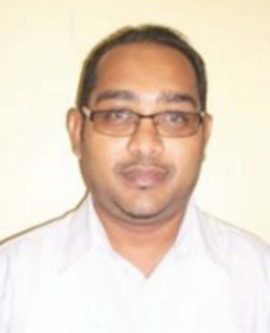 He returned to Guyana and was treated unfairly, Chatarpaul said. In 2016, the attorney said that his client returned to Canada on a student visa and commenced studies. He also has a work permit and is working.
Chatarpaul insisted that Ramcharran was no accountant but rather what he would describe as a clerk as he had no accounting degree and could not sign cheques and approve payment for anyone.
"He is a genuine non-resident of Canada…documented at all times. He is lawfully here. He was not hiding", the attorney said while adding that his client was arrested while at school.
Following his arrest, Ramcharran was taken to a facility where seasoned criminals are held on remand and kept there for several days, a situation which he said "irked him".
He was granted CDN$13,000 bail; a CDN$10, 000 performance bond and CDN$3,000 cash
"He has done nothing wrong in Canada. I am waiting for their (the Guyana attorneys') next move", he said, adding that no deportation date has been set and this is not likely to be done. He explained that the attorneys wanted Ramcharran back in Guyana on a deportation order because the extradition process would take longer. He said that it is a crime, to use a deportation order to have a person returned to a country to face criminal charges.
"My client is no criminal…it (the deportation order) is an abuse of the law", he said, explaining that the appropriate extradition proceedings must be filed through diplomatic channels and in keeping with Canada's legislation.
Chatarpaul who is Guyanese by birth and a former Berbice Magistrate yesterday informed that Ramcharran's wife was questioned and later told that she would be blacklisted. Earlier this month SOCU took to the local courts as it sought an arrest warrant for Ramcharran, in order to for him to stand trial on charges that he allegedly falsified GRDB's accounts.
It was SOCU prosecutor Patrice Henry who had made the request to Chief Magistrate Ann McLennan. The Chief Magistrate requested that SOCU's head be present at a hearing on June 5 to testify to what transpired prior to the charges       being brought against Ramcharran.
James did turn up in court as requested and presented the details to the Chief Magistrate.
The other persons charged in this case are  Jagnarine Singh, former GRDB General Manager; Prema Roopnarine, former Deputy Permanent Secretary for the Ministry of Agriculture; Ricky Ramraj, agricultural consultant; Badrie Persaud, business consultant; Dharamkumar Seeraj, the General Secretary of the Rice Producers Associa-tion and a PPP/C MP; and Nigel Dharamlall, also a PPP/C MP.
Around the Web