Prison Officer Odinga Wain Wickham who was killed on Sunday evening during the unrest at the Camp Street prison was yesterday remembered as a hardworking and kind-hearted person.
"He was a very friendly and kind-hearted person. He believed in hard work to look after his three-year-old daughter and fiancée," Wickham's mother, Annette told this newspaper.
Wickham, 33, of Lot 63 Ann's Grove, East Coast Demerara was rushed to the Georgetown Public Hospital on Sunday evening with multiple gunshot wounds to the chest. He had been shot by prison inmates
According to Annette, Wickham had worked at the prison for several years off and on. "He was in the army. He got sick there first and from the army he went to the prison. He also got sick there and was sent home by a doctor and he was home for two long months with a chest infection," she said.
"After he recovered he went to work at Ogle. He fell sick again and then he went back to the prisons where he worked for over two years until his death."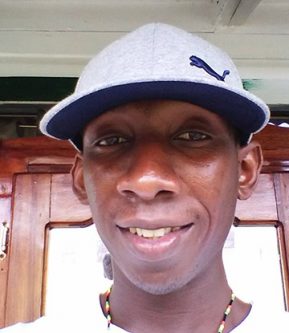 She related to this newspaper that she last saw her son two weeks ago. "…He came to collect some belongings." She said he was not always at home because he was not stationed in Georgetown all of the time, but would sometimes be sent to Mazaruni.
The woman said that she started to receive reports about a fire at the prison sometime during the late afternoon. "Before nightfall a young lady passed and she asked me whether my son worked at the prison and I told her yes. She then asked me if it is by Camp Street and I said yes. She then said that … he light the prison on fire but I tell me daughter-in-law that she ain't get the story right," she said.
"I then went across the road because there is another prison officer there and I asked her and she said yes that she heard the prison on fire but she didn't hear any mention of any names."
After several unanswered calls to her son's phone, she said, she later received a call from a neighbour who told her that he was injured and at the Georgetown Public Hospital. "When I go down there that is when I learnt that he was dead."
Around the Web