A man was yesterday fined and ordered to perform two months of community service for cultivating cannabis.
Anthony Daniels, 26, was read a charge that on July 8, at Kamwatta Village, North West District, he cultivated cannabis.
Daniels, a farmer, pleaded guilty to the crime.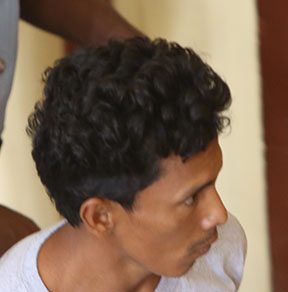 According to facts presented by police prosecutor Arvin Moore, on the day in question, the police, acting on information, went to Daniels' farm, where he was seen uprooting three cannabis plants.
He later admitted to planting the plants and stated that he used it for medication, Moore noted.
When asked by Chief Magistrate Ann McLennan what he used the plant for, Daniels said it was used for his health.
Subsequently, he was fined $10,000 and ordered to do two months of community service at the Kamwatta Primary School.
Daniels was told that has until August 21 to pay the fine and that he is to complete two hours of community service per day.
During his community service, he will be under the guidance of police.
Around the Web