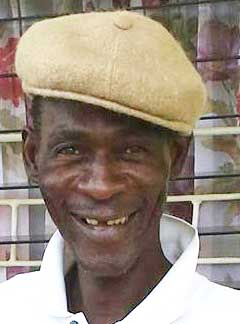 The Police have hit a hurdle in their investigation of the murder of Sammy Prowell, the security guard who was found dead with his throat slit, last week Monday, in front of the Chinese clothing store that he had been guarding on Robb Street, in Georgetown.
There has been no arrest so far, in the murder of Prowell, 55, of Lot 12, Mocha, East Bank Demerara, who was attached to the Transpor-tation and Protection Security Service.
Commander of A Division, Marlon Chapman has informed Stabroek News that though there has been no break in the case, investigators are still "working on it".
Prowell who was interred on Tuesday, died as a result of a lacerated wound to his neck. According to a police press release, the security guard's body was discovered around 5.45 am last week Monday.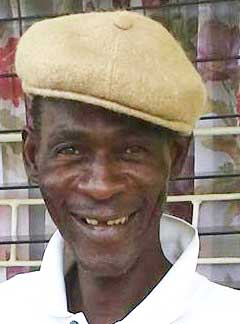 However, Prowell's niece, Candia Shepherd, when contacted by this newspaper yesterday said that since there has been no word in her uncle's case, the family plans to press the police next week.
She said that the police have been tied up with the recent manhunt for the prison escapees and the prison fire, and there has been a bit of a delay in solving Prowell's death.
Shepard indicated that the police have hit a roadblock in trying to get the CCTV footage from a camera that is outside a nearby store.  She said that they were told that the camera from the business only records during the day and not in the night.
Shepard, however, said that CCTV videos from other security cameras on adjacent buildings were being sought by the police.
Mark Samuels, the operations manager of Transportation and Pro-tection Security Services had noted that Prowell was working the 9 pm to 5 am shift, and he believed the man was killed sometime before his shift ended.
He ruled out robbery as a motive for the man's death, while noting that the locks around the building were still secured and had not been tampered with. He added that his theory should be investigated by the police.
Prowell, a father of three, had only been employed as a security guard for two months. He also operated a push cart in the Stabroek Market.
Around the Web