A driver was yesterday placed on bail after he denied stealing equipment from a gold mining company in the interior.
Vibert Wishart, 30, of Thomas Street, Kitty, yesterday appeared before Chief Magistrate Ann McLennan on the charge that between June 27 and June 29, at Buck Hall Trail, Essequibo, he stole an Excavator Computer Box, worth $632,000, which was the property of Aurora Gold Mining Corporation. Wishart pleaded not guilty.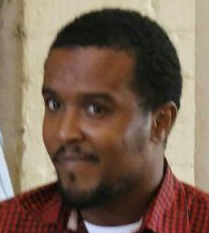 Wishart's lawyer, who begged the court for reasonable bail, told the court that his client is not a flight risk. The lawyer added that his client, a father of three, is attached as a driver at Morrison Contracting Services, which is located at Buck Hall.
Meanwhile, Police Prosecutor Arvin Moore who had no objections to bail, told the court that the item was recovered by the police. Moore added that the accused was on the verge of selling the equipment in Georgetown but his plans were thwarted by the police.
Magistrate McLennan, after hearing the submissions from both the prosecution and defence, granted Wishart his release on $150,000 bail. The case was adjourned until August 10, when it will be called at the Bartica Magistrate's Court.
Around the Web