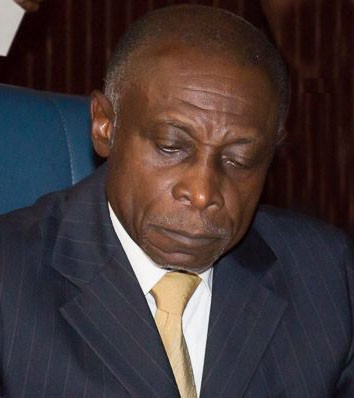 Minister of Foreign Affairs, Carl Greenidge says that government's submission on gay rights to the Inter-American Commission on Human Rights (IACHR) may have been "badly put together" but it only made a reference to a possibility rather than stated definitely that a referendum would be held to decide whether to decriminalise same sex intimacy.
"There was a reference to a possibility. I read it to mean that and it could only have meant that because no decision was taken," he stressed at a June 16 press conference when questioned.
The Government of Guyana has maintained that no decision was ever taken to hold a referendum though its submission, during the 161st Ordinary Period of Sessions from March 15-22 to address issues of Human Rights Violations against Young Persons in Guyana, suggested that such had been the case.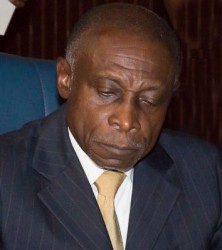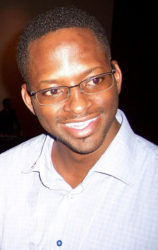 The submission at the IACHR Headquarters in Washington read, "the issue of repeal [laws criminalizing same sex intimacy] was brought to the attention of the legislative arm of government on several occasions and it was deemed unfit for the legislature to decide on the matter. As such, it was recommended, that the matter be taken to a vote, where the people of Guyana will decide by a referendum on these matters."
There is no clarification as to when or by what process this issue was deemed "unfit" for legislative decision nor is there any clarity as to when or by whom it was recommended a referendum be held. The Society Against Sexual Orientation Discrimination's (SASOD) Managing Director, Joel Simpson has since pointed out that while a committee was established to facilitate consultations on this issue as well as corporal punishment, the prorogation of the 10th Parliament prematurely halted its work.
"It is therefore not factually accurate to say the matter had been deemed unfit for legislative decision," Simpson explained.
The situation was further compounded by Minister of Legal Affairs, Basil Williams. Williams at a May 15 European Union event to mark International Day Against Homophobia, Biphobia and Transphobia (IDAHOT) further solidified what had been said in the submission when he told those gathered at the Umana Yana that "the Government noted [in its IACHR submission] that the Guyanese people are to decide in a referendum whether homosexuality should remain a criminal offence."
Greenidge himself had also been reported as stating that in giving consideration to the particular issue [same sex intimacy] there is need for the government to listen to the views of its constituents. The Guyana Chronicle in a May 22 article headlined "Legalising homosexuality no straightforward matter, says Greenidge" had claimed that "Guyanese will soon have a chance to vote on whether they believe homosexuality should remain a criminal act or if those laws which criminalise it should be struck down via a referendum."
The article provided from the Minister of Foreign Affairs an explanation as to why a referendum might be necessary.
Greenidge who holds responsibility for communicating Guyana's policies internationally is quoted as saying that "whilst the government may feel itself advanced compared to these persons [who oppose same sex intimacy], these are their constituents and you can't impose upon them a belief, especially because that is the belief that is in the north… since the U.S., or UK behaves this way, we demand that you do the same."
Despite these statements and numerous unchallenged reports about the proposed referendum, Minister of State Joseph Harmon said at a Post Cabinet Press Briefing on June 2 that Minister of Foreign Affairs Greenidge, in making the submission to the international body, merely presented a referendum as an option. No other options are presented in the submission which suggests that it is the only option being considered.
Asked during the June 16 press conference if Guyana would be withdrawing the advisory to the IACHR, Greenidge who seemed unsure as to which entity had received the submission did not answer in the affirmative.
He said that "I am not aware that it was an advisory. We were asked in Washington, at a meeting in which we were not ready to participate. In order to accommodate them, something was quickly put together and sent so that they were not given the impression that we were being unhelpful."
Pressed as to whether it is not in Government's best interest to correct the submission since it addresses such a controversial topic, the Minister noted that they will do so at the appropriate forum.
Doubtless
"We will doubtless be called upon by the relevant body. I'm not even sure to what extent that is the relevant body. I don't think we are signatory… there was some confusion over our standing in the body but when the matter is raised in the appropriate forum again we will try to have a clearer decision on our intent," he explained.
The submission was made to the IACHR of which Guyana is a member by virtue of membership of the Organization of American States (OAS). The IACHR is an autonomous organ of the OAS whose mission is to promote and protect human rights in the hemisphere. It comprises seven independent members who serve in a personal capacity. The IACHR had in September 2016 conducted its first working visit to the country.
Greenidge  also labelled the debate and the public discussion on the issue as "little short of ridiculous."
He said that attacks on the perceived position of government is what makes it difficult to participate in any meaningful debate in this country.
"For me to get beaten up for explaining a position as if it were my decision to take a position unfavourable to Human Rights is absurd. That is why it becomes difficult to participate in any meaningful debate in this country because people paint you in all sorts of corners in order for them to make their case. Someone puts up a strong argument and you beat him up just so you can make out that your case is a virtuous one, that you are progressive and modern and informed and so on but the reality is that this populace is a mixed one with a variety of preoccupations and prejudices in that case," Greenidge said.
For Simpson this issue and how government has handled it is a representation of the inconsistent positions government has held on the LGBTI issue internationally.
He referenced the recently launched report, `Guyana's Voting Records and Responses on LGBT Human Rights Issues at International Fora' which was commissioned by SASOD.  The report has accused the government of an inconsistent record on issues and resolutions related to sexual orientation and gender identity (SOGI) and called on it to "turn its pro-LGBT rhetoric into action that is viable and meaningful."
Simpson noted that Greenidge's statement that government was ill prepared in Washington to respond to the concerns of the Guyana Equality Forum (GEF) is unfortunate since they would've been informed well in advance that a thematic meeting had been requested and would have received a copy of the submission before the IACHR meeting.
"The second secretary of the Washington D.C mission attended the meeting and indicated that a response would be forthcoming. The response arrived a day later and did not address the majority of the concerns raised by the GEF instead it spoke of the legality of same sex intimacy and a recommendation of a referendum," he said.
For Simpson it is time for government to make a decision and act on it.
"Ministers have been saying different things, they need to start singing from the same hymn book and look to draft and implement actual policy," Simpson stressed.
Around the Web