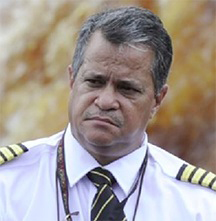 US-based Dynamic International Airways has filed for bankruptcy even as it assures passengers that normal operations will continue.
A press statement yesterday from Captain Gerry Gouveia, CEO of Dynamic's local handler, Roraima Airways, states that a voluntary Chapter 11 petition has been filed with the United States Bankruptcy Court in the Middle District of North Carolina, Greensboro Division.  Dynamic carries large numbers of passengers to and from New York.
According to the statement, the decision to file follows litigation matters resulting from Hajj flights the airline operated in 2014 for Air India as well as the entry of a judgment in the United States District Court for the Middle District of North Carolina affirming an arbitration award against Dynamic issued by the Canadian Arbitration Association in April 2017.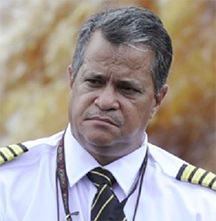 The April decision determined that Dynamic was in breach of contract by failing to pay commissions to BKP Enterprises in connection with the Hajj flights.  Stabroek News had also reported in April that the airline was fined US$120,000 ($25m) by the United States Department of Transportation (DoT) for failure to promptly notify passengers of flight cancellations. This failure violated a cease and desist provision made in March 2016.
Gouveia said yesterday that "while (the) debtor has filed a notice of appeal and intends to challenge the judgment and award, Dynamic Intl. has no immediate recourse to stay the judgment and has determined the commencement of the Chapter 11 case is necessary,"
He also said that during the Chapter 11 case, Dynamic  intends to continue its normal operations and has arranged for a credit facility to facilitate its operations while in Chapter 11 as well as its ability to reorganise.
Dynamic, a certified air carrier based in Greensboro, North Carolina has in the past faced intense scrutiny over repeated delays and cancellation of flights. In his statement Gouveia refers to these as the expected growing pains of a new airline while stating that the airline has focused on continuously improving and expanding its operations.
The April order seen by Stabroek News directed Dynamic to cease and desist from future violations of the regulations and statutes and Order, and assessed the carrier a compromise civil penalty of US$120,000.
"Based on a significant increase of consumer complaints filed with the Department's Aviation Consumer Protection Division against Dynamic in 2016, the Department's Office of Aviation Enforcement and Proceedings (Enforcement Office) conducted an investigation of these complaints and found that in many instances, Dynamic failed to provide refunds in a timely manner to passengers affected by cancelled flights, as is required," the order stated.
It was further noted that in numerous cases, consumers had to wait for months to receive a refund. Similarly, the Enforcement Office also found that in several cases, Dynamic violated section 380.12(b) by failing to provide written notice to passengers after cancellations more than ten days out of their return flights.
As a result, some passengers arrived at airports and were forced to purchase separate tickets from other airlines at the last minute.
According to the DoT the fine represented "a strong deterrent to future noncompliance with the Department's requirements pertaining to public charters and reporting of financial data."
As stipulated by the order, the airline was required to pay half of the hefty fine in six instalments, the first of which was to be paid within 30 days of the issuance of the order, and the remaining five to be paid in tranches of US$10,000 every 30 days. The remaining US$60,000 would have to be paid if Dynamic violated the cease-and-desist order within one year from now, or failed to comply with the payment provisions.
In addition, the consent order noted that Dynamic had paid US$100,000, the portion of the civil penalty assessed in Order 2016-3-23 that was to have been suspended. That amount became due and payable when Dynamic violated the cease and desist provision of Order 2016-3-23, as provided for in the instant order.
Around the Web