John Da Silva and Kevin Fitz Gordon, the two men held on a boat in the Pomeroon River, Essequibo, with 210 pounds of cocaine, were yesterday both charged with drug trafficking and remanded to prison.
Da Silva, called 'Martin,' 45, of Grant Strong Hope, Lower Pomeroon, and Gordon, 34, of Lot 18 Jib Housing Scheme, Essequibo, stood in the courtroom of Chief Magistrate Ann McLennan, who read a charge which stated that on July 17, in the Pomeroon River, they trafficked 94.954 kilogrammes (equivalent to 210 pounds) of cocaine.
Both men, who were represented by attorney Mark Waldron, denied the charge.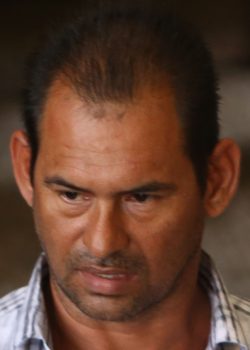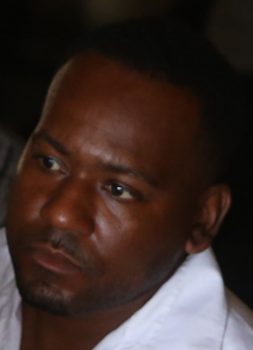 Customs Anti-Narcotic Unit (CANU) prosecutor Konyo Sandiford told the court that the file in relation to the matter was incomplete.
As a result, the Chief Magistrate remanded both men and adjourned the matter to August 28, when it will be heard at the Charity Magistrate's Court.
CANU, in a statement on Wednesday, had said Guyana Defence Force (GDF) Coast Guard ranks, who were on patrol, came upon the vessel offshore and the men subsequently attempted to flee.
CANU also noted that large quantities of similarly packaged cocaine were seized in Suriname earlier this month.
Gordon had been previously charged by CANU in 2015 for narcotics though he was acquitted, while in June, 2017, he was arrested again by CANU ranks after being found with a large quantity of US currency in his possession and he was handed over to the Special Organised Crime Unit (SOCU).
In the former case, Gordon was one of four men charged with having cocaine for trafficking after being arrested by anti-narcotic agents during a drop in the city.
It was alleged that on January 28, 2015, at Sheriff Street, Georgetown, Gordon, whose address was then given as Lot 320 Section 'C,' Turkeyen; Adrian David, 25, of 'D' Field, Sophia; Carl Roberts, 27, of 62 Duncan Street, Campbellville and Fabian Gonsalves, of Pomeroon River, had in their possessions 11.150 kilogrammes of cocaine for the purpose of trafficking.
Gordon was also separately charged with allegedly having had in his possession 1.084 kilogrammes of cocaine on the same day.
The prosecution's case was that the quartet was caught with the cocaine during an operation conducted by members of CANU on Sheriff Street, where ranks allegedly saw Gordon hand over a five-gallon container to Gonsalves, who was travelling with David and Roberts.
The prosecutor said Gordon, who had arrived in a car, then attempted to walk away but he was intercepted by CANU ranks and told of the suspicion that he was trafficking narcotics.
In the presence of the four men, the five-gallon container was opened and 10 bricks, suspected to be cocaine, were found. It was also claimed that Gonsalves, David and Roberts informed the CANU officers that there was another parcel in the bonnet of Gordon's car, which resulted in the separate charge laid against him.
Around the Web