Three Guyanese miners were shot dead, while three other persons were wounded in an early morning attack on Wednesday, when their camp at Imataka, on the Venezuelan side of the border, was raided by gunmen.
Vernon Eudoxie, 48, Colwyn Solomon, 23, both of Fitzburg, Port Kaituma, and Samuel Moses, 19, of Four Miles Oronoque, Port Kaituma, were shot dead as they slept and one of the survivors said he and the other miners had to "play dead" to avoid being killed themselves by the Spanish-speaking gunmen.
The gold mining camp was run by a Brazilian national and the survivor, who spoke on condition of anonymity, told Stabroek News that his and other camps were being raided by Spanish-speaking men once they were not paid for keeping the peace.
There were eleven persons at the camp at the time of the attack, comprising eight Guyanese and three Brazilian nationals.
Commander of 'F' Division Ravindradat Budhram told Stabroek News that local police are unable to conduct any investigation since the attack did not occur on Guyanese territory. However, he said a team of police are working on recording statements from those miners who have survived the ordeal.
In recent days local police have been addressing raids in the Cuyuni area by foreign-speaking gunmen. Observers note that with deep economic crisis in Venezuela, there could likely be a surge in cross-border attacks on miners.
According to a police statement on the attack, the bodies of Eudoxie, Solomon and Moses, and also a wounded Joel Paton, 22, of Supenaam Creek Head Mission, Essequibo River, were brought from a mining camp in Venezuela and taken to the Port Kaituma, North West District about 6.25 am yesterday morning by co-workers.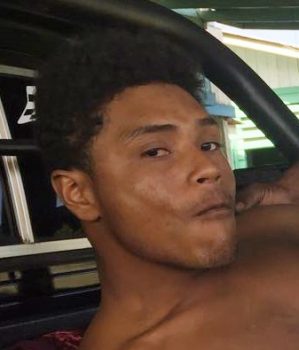 Paton, who suffered gunshot wounds to his hand and legs, was air dashed from the North West District to Georgetown and is currently at the Georgetown Public Hospital receiving further medical attention. He is said to be in a stable condition.
The police statement said Paton and the three deceased miners were part of a team employed by a Brazilian miner, who was operating a land dredge at Imataka Mining Backdam, Venezuela, approximately three miles from the Guyana border.
About 3 am on Wednesday, police said, the camp was allegedly attacked by four men, with foreign accents, who began shooting indiscriminately, resulting in the death of the three men, whose co-workers fled into the bushes.
'Play dead'
Stabroek News was told by the survivor that a group of Venezuelan men are known for raiding camps once they are not paid a certain percentage by the camp bosses. According to the survivor, their Brazilian boss, who normally paid the men "just to keep the peace," did not pay them this time and was planning to leave the camp without the men knowing.
The man said he and his co-workers were asleep when the gang launched the attack on the camp.
He noted that after packing Tuesday night, they retired to their hammocks for travel back to Guyana on Wednesday. According him, they awoke to the sounds of machine guns. "They just come you know and shoot up the place, open fire on we, while we deh sleeping," he recalled, before adding that he and his fellow miners had to "play dead" for the attackers  to eventually go away.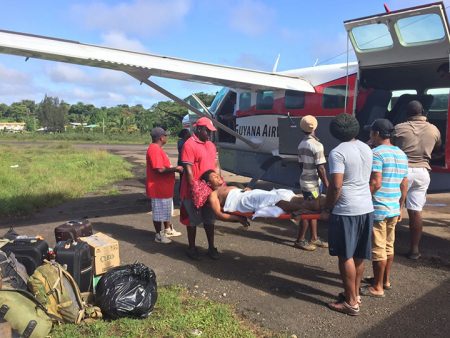 "When they done shoot, they left and we ran into the bush in case they come back. We later went back to the camp to see if anyone dead… we saw three dead in their hammocks. It ain't even look like they know if them know that them dead, because we were all sleeping," he added.
According to the survivor, he and the others wrapped up the bodies of the deceased and transported them and Paton to Port Kaituma, which was the closest place for them to access a hospital.
"It was really sad, you know, how they come for we. I just happy I living, you know, but I sorry for the other men that died," the man added in a sombre tone.
A better life
Meanwhile, Latifa Harris, the fiancée of Solomon, said he was a former CID Detective Constable and he had quit his job a short while ago to search for a better one to provide for her and the family they planned to have.
She added that Solomon's boss, whom she only knows as 'Goyan,' had called him several times before he had departed for the job as a security guard given his police background.
Harris said that Solomon, formerly of Number 79 Village, Berbice, recently moved to Port Kaituma to stay with her. The grieving woman added that she last saw him alive on July 6, when he departed to go to the camp.
He was only supposed to spend three weeks at the camp, she said, while noting that he was not too keen on joining but eventually took up the job offer.
Harris, who was in tears over the phone, said she was still in shock that the love of her life is gone. She said that she identified his body, which bore gunshot wounds to the head, when it was taken to the Port Kaituma Mortuary. Solomon's body will be flown into Georgetown, as his parents requested that he be buried in Berbice, she added.
Meanwhile, Clair Richards, the sister of Eudoxie, described the killing of her brother as "heartless." She noted that it was not the first time her brother's camp had been raided but said that it was the first time extreme violence was used.
According to Richards, Eudoxie, who recently celebrated his birth and wedding anniversaries, had been in the mining business all his adult life. She said her family got the news about the shooting on Wednesday morning but were not able to confirm it until one of her nephews travelled to the camp. She said from accounts of her family members in Port Kaituma, her brother was shot twice and had a chop wound to his arm, which led her to believe that he may have put up a fight with the men.
Richards, who described her brother as funny and jovial, said that he is survived by his wife and four children.
Up to yesterday, police were still trying to contact the relatives of Moses.
Around the Web