At his trial for the 2009 murder of Woodette Roberts, Basil Morgan yesterday told the court that he neither killed, nor did he have anything to do with the man's demise.
Opting to lead his defence in unsworn testimony from the prisoner's docks, the accused stressed that he never "planned, agreed nor assisted," anyone to hijack any vehicle, more so to kill anyone. 
The state's case against Morgan, is that he acted in a joint enterprise with others, who together robbed, and killed Roberts, during which they hijacked a vehicle.
"I was never involved in any criminal gang, to take part in criminal activities," the accused said.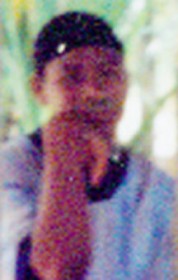 Morgan said that in 2009, he worked as a taxi driver, while at the same time trying to establish his lumber business.
According to him, he did taxi work for one of the persons fingered in the murder, with whom he was acquainted.
To the use of a 212 motorcar, which the prosecution contends surrounded the case, Morgan told the court that he never owned, nor did he ever drive a Toyota Carina 212.
He said that at the time he owned a Nissan Sentra; adding that, "in the darkest of night," no one would mistake one model of vehicle for the other.
Declaring his innocence, Morgan said he had been in custody since 2010, and has had to endure two prison fires during that time, suffering in the process, for something he did not do.
The accused said that because of the allegation levelled against him, he has lost his family—wife and children.
According to Morgan, his children told him they no longer loved him, since he left one day, and just never returned.
Moments before the accused led his defence, Justice James Bovell-Drakes overruled a no-case submission made by his attorney Lyndon Amsterdam.
The trial continues tomorrow at 9 am at the High Court in Georgetown, where both the defence and prosecution will be presenting closing addresses to the jury.
The state is represented by prosecutors Tuanna Hardy, Tamieka Clarke and Seeta Bishundial.
The charge against Morgan is that on November 4, 2009, at Dora, Soesdyke-Linden Highway, he murdered Roberts.
It is the state's case that on the day in question, Morgan, in the company of others, murdered Roberts in the course or furtherance of a robbery.
Around the Web