President David Granger yesterday emphasised the important contribution small businesses make to the growth of the economy during a visit to F&H Printing Establishment in Campbellville, where he was invited by the entity's proprietor to have a look at their operations.
According to a Ministry of the Presidency statement, the President lauded the company's management for maintaining a "strong track record in terms of quality and innovation". He noted that investment in technology has enabled F&H to become one of the "finest printing companies in Guyana". He said "This company invested in technology and that is the most important thing you have to remember in building an enterprise. You have to pay attention to innovation. Innovation opens the door to better access to the markets. It helps you to know what markets are producing and what they are demanding… These are lessons that F&H can teach to the corporate community".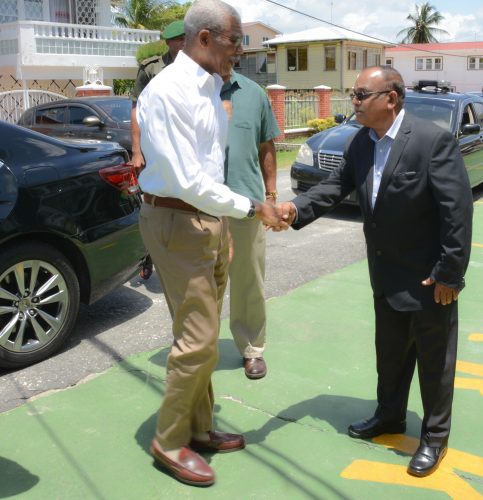 The statement said that F&H started as a small family business in 1988 and today the company continues to be run in a family atmosphere with over 30 employees.
Proprietor,  Fazil Hakh said "We at F&H are proud of the expertise that we have acquired and the fact that we have made a very positive impact on the lives of our employees, companies and businesses that utilise our services to produce print of a very high standard".
Around the Web