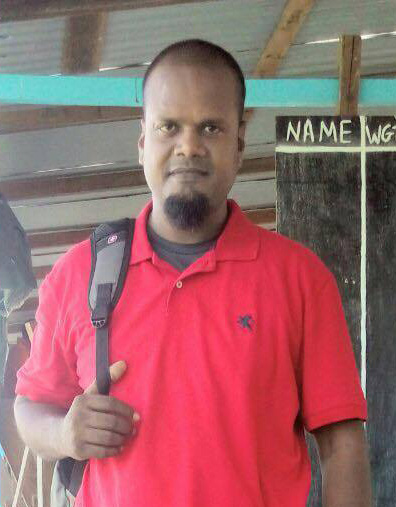 The murders of University of Guyana (UG) student Azrudeen Hussain and poultry vendor Desmond Singh eight months ago after leaving an illegal cockfighting competition have been added to the list of shelved police investigations until new leads are provided.
Singh, called `David' and `Fix Up,' 34, of Lot A-1 Orange Walk, Bourda, and Hussain, 24, a cattle farmer and final-year student at the University of Guyana, who resided at Biabu, Mahaica Creek, died on New Year's Day shortly after leaving a cockfighting match at Friendship, East Bank Demerara. Singh, who was shot about 15 times about his body, died on the spot, while Hussain, who was shot once in his neck, succumbed shortly after he was transported to the Georgetown Public Hospital.
The police had detained two men for questioning but they were each released on $50,000 station bail after the 72-hours detention period had expired. The latest update was that a third individual was being pursued by the police. However, he has not been apprehended.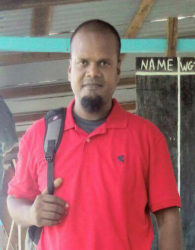 Contacted recently about the status of the investigation, a reliable police source said that there has been no progress in the matter since no new leads have emerged. The source said as a result, the double murder has been added to the already long list of shelved police probes.
While Singh is believed to have been the target, investigators are still unclear about the motive of the attack.
Previous reports had revealed that it was a 'hit' since no valuables were taken from the dead men.
The Guyana Police Force, in a press release, had said that Singh and Hussain were talking with each other when two gunmen, whose faces were concealed with kerchiefs, approached them and opened fire.
The men had just left a venue located close to the Friendship Secondary School where the cockfighting was held.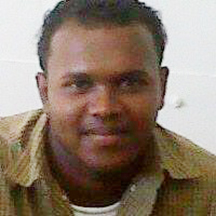 While efforts made to contact the family of Singh provide futile, Hussain's father, Azad Hussain on Saturday said that the family's hopes for justice are fading.
Azad said that since his son's death he has never heard from the police. "Is like this thing never happen. The only way we would get to know about any updates and so is through the news", the frustrated father said.
He explained that he was made to understand that the perpetrators in the incident had since fled to Suriname but was not able to confirm this.
Azad is however of the belief that the police have the ability to solve his son's murder but only if they make it a priority.
"They were more equipped now so they can do it. Look how many old matters they solving so why not this one?" he questioned.
Post-mortem examinations conducted confirmed that Singh died as a result of multiple gunshot injuries.  Hussain's cause of death was given as a single gunshot wound he sustained to his neck.
Around the Web