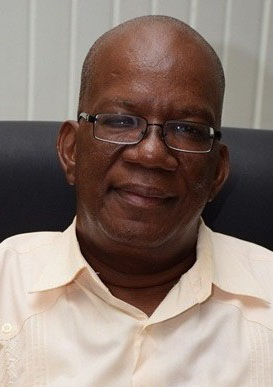 According to Minister of Finance Winston Jordan, in light of regional economic developments, the 2017 Mid-year growth of 2.2% should be regarded positively.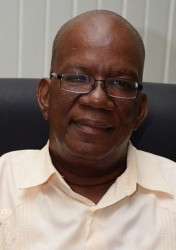 "You may hear talk of anaemic growth or other negative comments but when our neighbours can't even manage a 0% much less positive growth, 2.2% is not to be scoffed at," Jordan told a press conference yesterday.
The Minister noted that while the increase might be marginal it is not a decline which means that there is still spending.
This spending is expected to increase as citizens become more confident that government policies will lead to sustained growth rather than be a "one off."
He explained that in Guyana spending has a direct correlation to the performance of the agricultural sector particularly rice and sugar and with sugar underperforming spending is affected "if only because of number of people employed directly and indirectly in those areas."
The Mid-year report states that production of sugar was recorded at 49,606 tonnes at the half year, compared to 56,645 tonnes during the first half of 2016, a decline of 12.4 percent.  The half-year figure is disastrous, considering historic trends for the first crop.
It explains that this shortfall was mainly due to no production at the Skeldon estate because the boilers were unsafe and required significant repairs.
Speaking at yesterday's press conference Jordan stressed that if not for the poor performance of sugar the economy would by the end of 2017 have surpassed the 3.8% growth projected at the time of the budget. However due to the poor performance of this sector projected growth has been reduced to 3.1%.
In contrast to sugar government has seen an increase in rice earnings as new markets are secured. In the first half of the year rice production totalled 349,867 tonnes, a 31.6 percent increase over production in the first half of 2016.
This noteworthy performance was attributed to a rise in acreage sown in all regions, especially in Region 5 where acreage sown rose by 30 percent to 42,595. In addition to Government, farmers as well as millers have also been actively engaged in seeking new markets. This pursuit of new markets has resulted in exports to Mexico of potentially over $1 billion, while exports to Cuba are projected at 15,000 tonnes, the first such shipment in over 40 years, during the second half, are expected to contribute to the expansion of the industry. The first shipment to Cuba is expected to leave in September.
Jordan explained that while government has been able to engineer a turnabout in the rice industry after losing the PetroCaribe contract it will take a lot longer to get sugar right.
"When we do it will not be like the halcyon days in the 1970s when 385,000 tonnes were produced. When sugar stabilizes we will be seeing something like 150,000 tonnes. We will be spending far more money to produce far less," Jordan explained.
The mid-year report explains that during this rationalisation process of the sugar industry the retention of workers will be paramount, with some lands being leased to workers in order to facilitate their engagement in other agricultural pursuits.
The second half of 2017 will see preparations for the divestment of the Skeldon estate; Wales and Uitvlugt estates will be amalgamated and farmers reassigned to the Uitvlugt factory; and Albion and Rose Hall estates will also be amalgamated.
Asked yesterday if a buyer has been identified for the Skeldon Estate Jordan noted that a lot of unsolicited interest has been shown in the estate.
There is no confirmed buyer he explained noting that those who have shown interest will be invited to formally submit bids after Government would've assessed and evaluated the value of the estate.
The Minister further noted that Government is not daunted by the negative reaction to their diversification efforts so far.
"Diversification has just started, in the early years of any investment returns are mostly negative. Wales is a start work is ongoing but nothing dramatic has happened there," he said.
Around the Web