Ryan Singh, the man accused of killing his teenage girlfriend by slitting her throat, was yesterday charged with her murder and remanded to prison.
Singh, 30, formerly of Eccles, East Bank Demerara, appeared before Magistrate Alex Moore at the Sisters Magistrate's Court on the charge that he murdered Parbattie Lakhpal, 16, of Lot 369 Number Two Village, East Canje, Berbice, on July 29.
Singh was not required to plead to the indictable charge and was remanded to prison until September 26.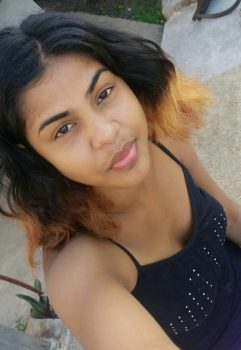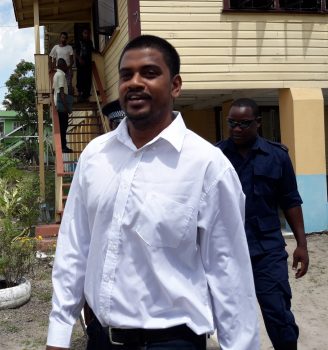 Singh entered the Sisters Magistrate's Court yesterday morning with a smirk on his face. As he left the court, he smiled for media operatives as they took his picture. While laughing, he told Lakhpal's mother, Indrawattie Narain, "Indie, I still love you me mother-in-law."
Narain, 42, then shouted, "I will make sure I get justice and you not to hurt anyone else."
Lakhpal, also known as 'Rosanna,' was discovered with her throat slit in the living room of her apartment around 1 pm on July 29. Singh, with whom she had shared a live-in relationship for more than a year, allegedly slit the teen's throat during a fight, after which he had fled the scene. Some eleven days after the murder, Singh was held in Nickerie, Suriname and was then subsequently handed over to authorities in Guyana.
Around the Web