Two days after being struck down by a car driven by a police constable, Phulmattie Ramotar yesterday succumbed at the Georgetown Public Hospital as a result of her injuries.
Ramotar, 57, a domestic worker of Success, East Coast Demerara, was crossing the road when the vehicle hit her.
The mother of seven, police said, died about 04:30 am yesterday while she was being admitted to the Female Surgical Ward of the public Hospital.
At around 8 am on Tuesday, motor car PVV 8233, driven by Quincy Holder, was proceeding east along the Success Public Road, allegedly at a rate of about 50kmh, when it struck Ramotar, who was crossing the road.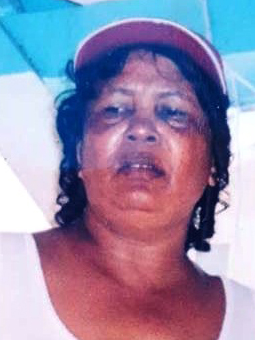 The driver explained to the police that Ramotar emerged from behind a minibus and suddenly ran across the road. On seeing the woman, police said, Holder applied brakes but despite his efforts the front of the vehicle collided with her. As a result of the collision, the woman fell onto the roadway and suffered injuries, including to her head and shoulders. She was picked up in an unconscious condition and rushed to the Georgetown Public Hospital, where she was admitted in a stable condition.
Stabroek News learnt the woman had left home to go to the market.
Around the Web