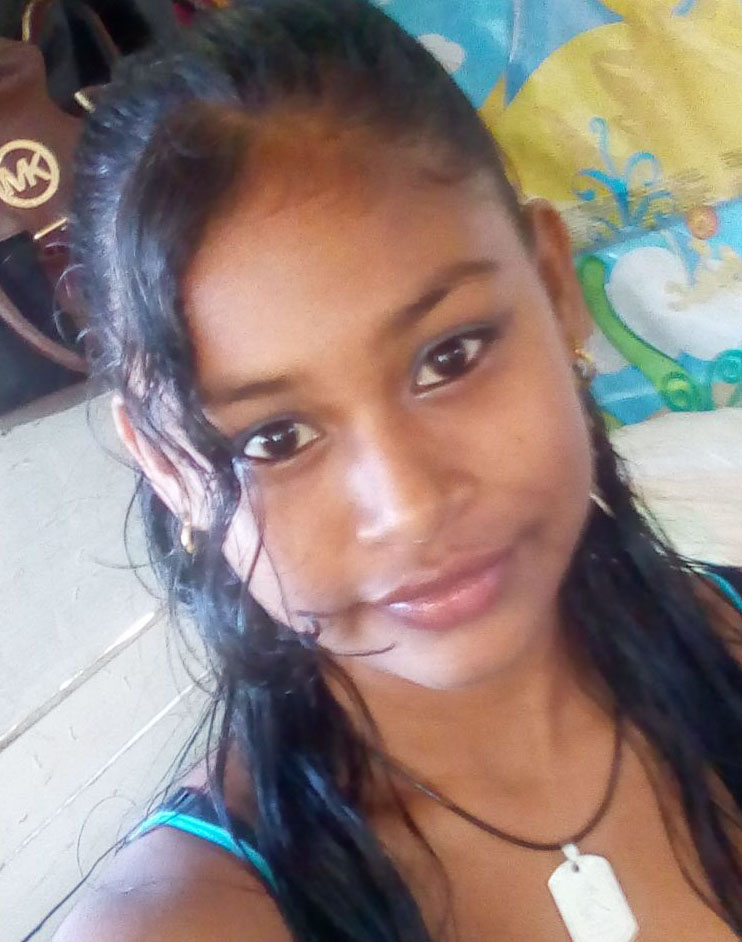 A 12-year-old girl is now dead, while her brother narrowly escaped a similar fate yesterday after their aunt's La Bonne Intention (LBI), East Coast Demerara house, which they were under, collapsed on them.
Amber Richards, of Canal Number One, West Bank Demerara, was said to have been swinging in a hammock under the wooden stilt house yesterday afternoon when it fell. She was pinned under the collapsed structure for almost an hour. She was officially pronounced dead on arrival at the Georgetown Public Hospital (GPH), where she was taken after her body was extracted.
Her brother, Joshua Richards, eight, a student of Craig Primary School, who suffered a broken leg and injuries to his neck, was still receiving medical attention at the GPH up to last evening.
The siblings were at their aunt's home for a week-long vacation ahead of the new school term, which begins in September. Amber was a student of the West Demerara Secondary School.
The collapse occurred around 2.55 pm yesterday at the home of the children's aunt, Vanessa Ramgolam, her husband and their two children at Lot 371 LBI, ECD. Fire service officials along with the police and emergency medical technicians eventually retrieved Amber's body from the rubble.
As Amber's body was being removed, a determined Ramgolam was heard wailing loudly, "Ow, y'all let me get fuh see she nah!" She had to be controlled by relatives.
Ramgolam told Stabroek News that she had just finished taking a bath and was getting dressed when she heard a vibration. "I didn't really know wah was happening. Then I hear the TV fall down and I realised the house falling," she said.
The woman said at the time, her husband and two children were in the house, while Amber and her brother had just finished eating and had gone to the hammock under the house.
"I just hear they start screaming under the house and she [Amber] keep screaming fuh aunty but I couldn't, I just couldn't do anything. I run out of the house and I couldn't see she [Amber]. Meh nephew [Joshua] did stuck up under the house and he just keep hollering," Vanessa related.
She said she heard Amber hollering, "Aunty, aunty come" continuously. "I just couldn't get to her. I couldn't," the woman added.
At the scene yesterday afternoon, a large crowd of onlookers gathered in disbelief. Many persons were heard relating the numerous times they spoke to the homeowners about fixing the structure, which they said was not in "any proper condition," but they claimed that no one ever paid any heed to their warnings.
Additionally, a relative of Ramgolam, who rushed to the scene after being informed of the collapse, said that her father, who resides overseas, is the owner of the house and she had urged him to fix the faults but her calls always falls on deaf ears. "I tell me fadda yuh know how long to come look after the house but me ain't know what he doing," she said. "Watch how long the step fall down [about a month ago] and break and them ain't doing nothing. This house wasn't in proper condition. Yuh tell them come build the house and nobody ain't doing nothing," she added.
Around the Web